Lower Pop is 20 Final Cut Pro X lower third titles designed for HD (16:9 aspect ratio). Use the following guide to learn more about Lower Pop.
Required Fonts
Lithos Pro Regular

Common Controls
The following are common parameter controls found in most Lower Pop templates. Don't worry, I worked through lunch to make this easy to use and understand.
Build In/Out
Use this to turn animations on or off.
Text Controls
Use the text controls to change the color, font and size.
Organization
Parameters are grouped together and divided into sections by dashed divider lines and pop-up menus.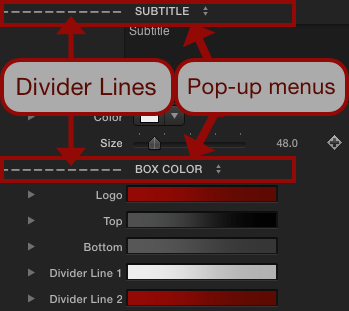 Some dividers have a light bulb next to the section name. The light bulb means that there are some ideas, tips and tricks in the pop-up menu. Just click on the pop-up menu and you'll see the ideas. Selecting an idea won't change the template.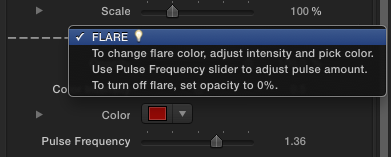 Moving Lower Third
Some lower thirds can move around on the canvas. Look for a circular on screen control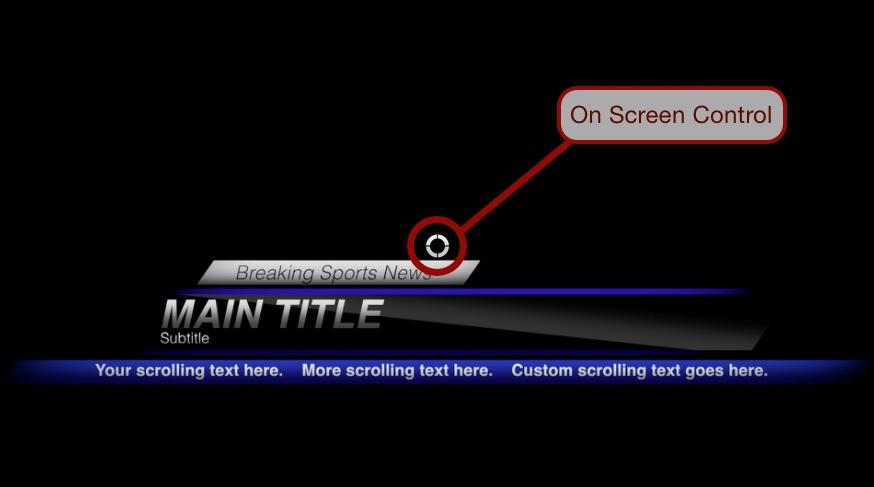 Using the on screen control, you can position the lower third wherever you'd like. As a note, some lower thirds move only on the X or Y axis because the animation is dependent on a specific position.
Best Practices
Use undo instead of reset parameter. Some parameters reset to a default value that isn't the same as the initial title value. This is especially true for gradients.
Delete old title; don't replace titles. When you double click on a title to replace the current title it inherits a lot of the attributes (text fields, etc…) of the previous title. Try adding titles cleanly by deleting the old one and drag and dropping the new one or double clicking the new one.
Editing Text
You can select text in the canvas. If you select one of the text fields you can edit its properties. If you haven't selected any text field then you'll edit properties for all text fields at the same time. Because of this, some properties may be greyed out.
Moving Text
To move text simply click and drag on a text field.
Ribbons
When you change the accent (stitches or borders) color it may take a moment for it to update. Try moving the playhead to see the changes. This happens because the accent colors are linked together.