Symbol Pop is 193 animated and customizable Final Cut Pro X motion-trackable symbols. Use the following guide to learn more about Symbol Pop.
How to Customize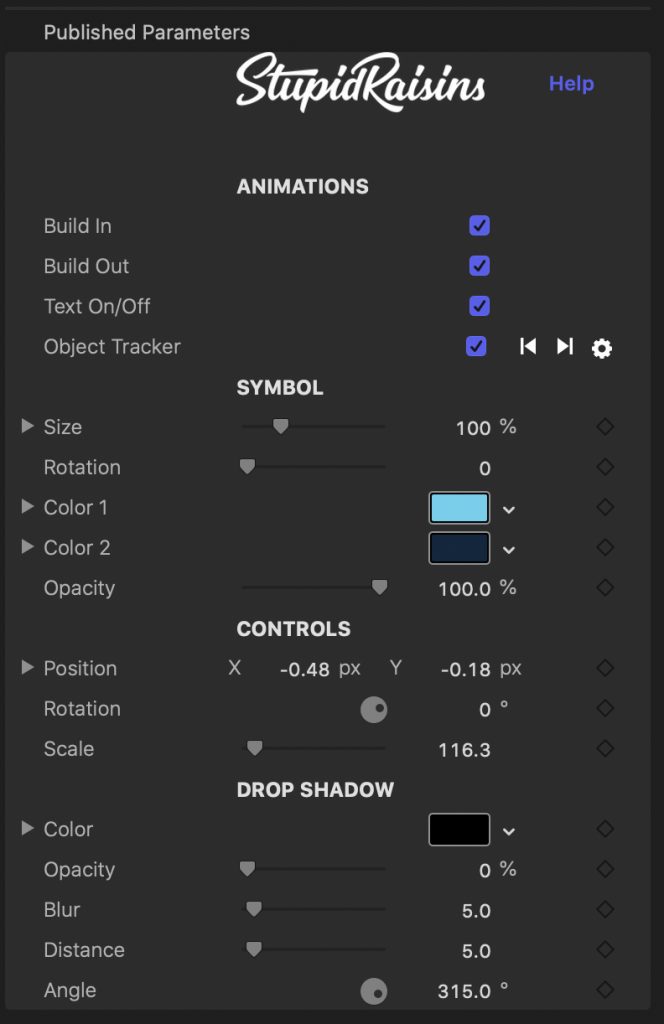 ANIMATIONS
Each symbol animates on and off of the screen. Un-check the Build In or Build Out boxes to turn off the animations.
See below for Object Tracker information.
SYMBOL
Use these controls to change the Size, Rotation, Colors and Opacity of your symbol.
CONTROLS
Use this change the position, rotation and scale of the symbol. You can also use the on-screen controls (see image below).
DROP SHADOW COLOR
Use this color picker to change the drop shadow color.
DROP SHADOW OPACITY
Use this slider to change the drop shadow opacity.
DROP SHADOW BLUR
Use this slider to blur or sharpen the drop shadow.
DROP SHADOW DISTANCE
Use this slider to change the drop shadow distance.
DROP SHADOW ANGLE
Use this slider to change the drop shadow angle.
EDIT TEXT BOXES
In the Money and Sale tab templates you'll see an Edit Text checkboxe. When checked, you'll be able to edit the text for the Money and Sale Tag symbols. Use the Text tab in the inspector to make changes to the text. To change the text position, hover over the text then click and drag the white box.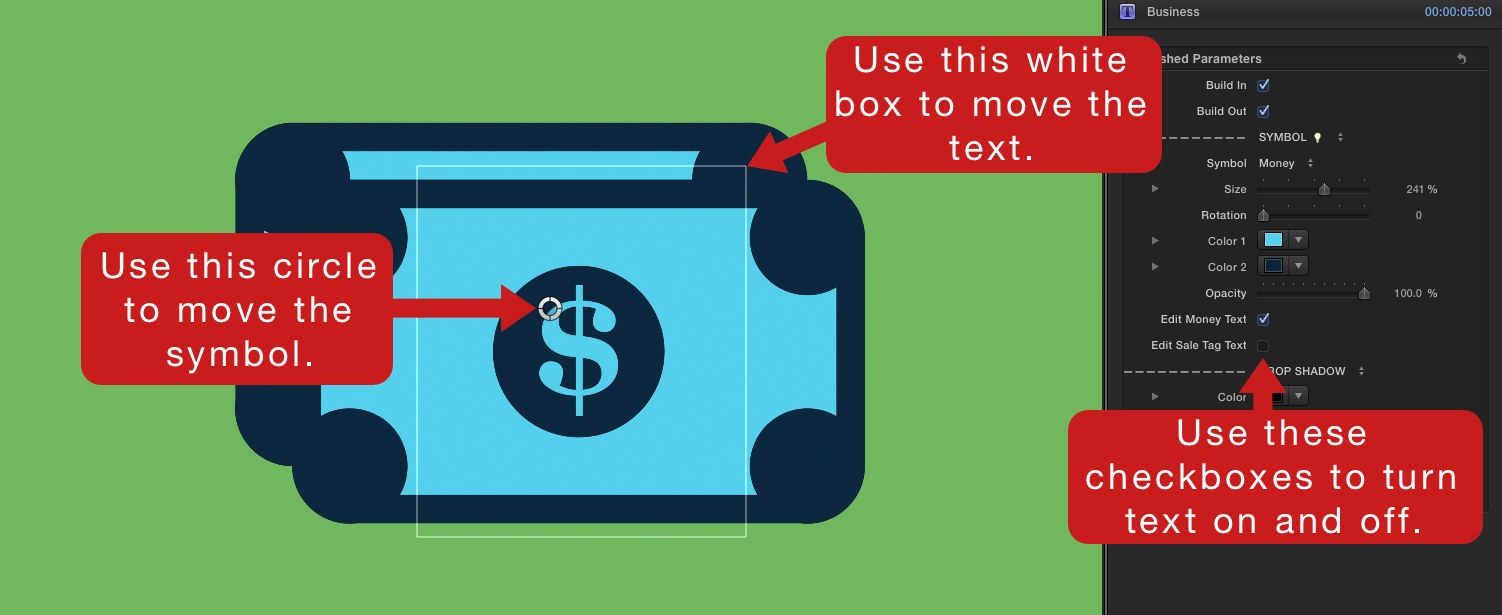 MOTION TRACKING
You can stick your symbol to any part of your video.
Place the square with the corner circles over what you want to track.
Press the forward or backward button to run the tracker.
Use the blue circle to offset the symbol.
Use the stick with circle on the end to change the rotation and the ring to change the size.