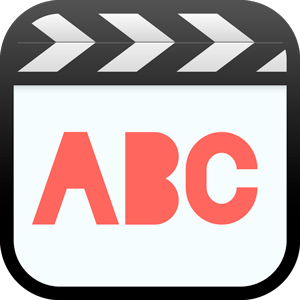 Alpha Pop is a collection of hand animated fonts. In a matter of seconds you can add custom animated letters, numbers and punctuation marks to your video.
What's an animated font?
Each letter, number and punctuation mark is customized by hand with an animation unique to its shape. Animated font is different from typical FCPX titles because it's made with masks, shapes, lines and effects. That means that you can't just double click a text box and change the text.



Alpha Pop Inspector Controls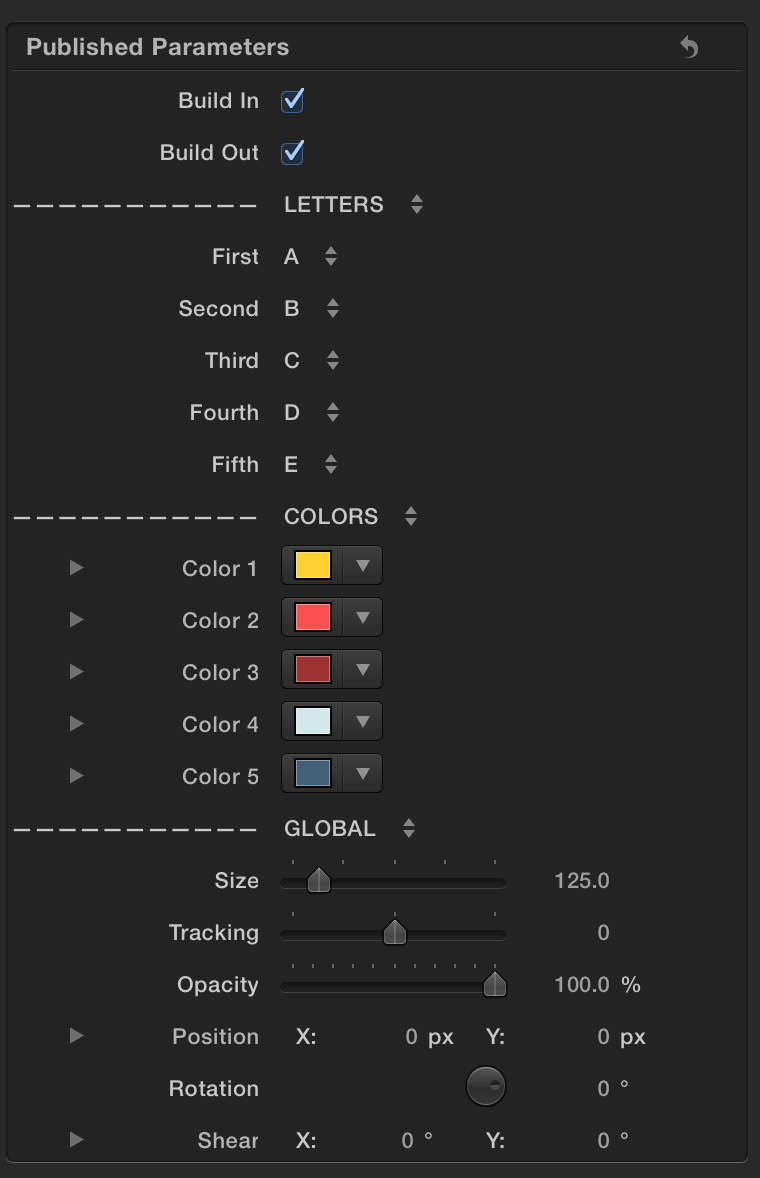 Build In/Out
Use these controls to turn on and off the animations.
Letters
Use these pop-up menus to change the letters.
Colors
Each style allows you to make custom colors. In the slice templates you can change 2 colors. In Sticker and Slide templates you can change 5 colors.
Global
These are parameter that effect the overall look. Size, Position and Rotation can be changed with on screen controls.
You can change the size of the letters, numbers and marks with the Size slider.
In the Slide templates you can change the letter spacing with the Tracking slider. In Slice and Sticker templates you can adjust each letter's position.
Adjust opacity with the Opacity slider.
You can rotate the word and letters with the Rotation knob.
Customize the look further with the Shear controls.