You ready to take your fighting videos to the next level, brother???
Introducing: Fight Pop. Final Cut Pro's MMA Boxing-style graphics package.
With Fight Pop, you can create PvP-style intro graphics to preface any fight and highlight your fighters. Wrestling, boxing, MMA, your parents vs. Stacie's new boyfriend, any situation where fighting is about to go DOWN.
It comes with 15 templates, 3 styles, 3 bonus backgrounds, and a FREE built-in motion tracker. Not enough features for you? FIGHT ME!
General Workflow
Here's your game plan for using Fight Pop. Trust me, it's really easy!
Drag and drop your template onto your timeline
Add your fighters
Use the published parameters to customize the look of your title
Published Parameters
Each template comes with published parameters that make it easy for you to customize your title.
The Published Parameters are under the Title Inspector.
All titles have similar published parameters however some templates may have different parameters based on the design.
But don't worry, they're really easy to use.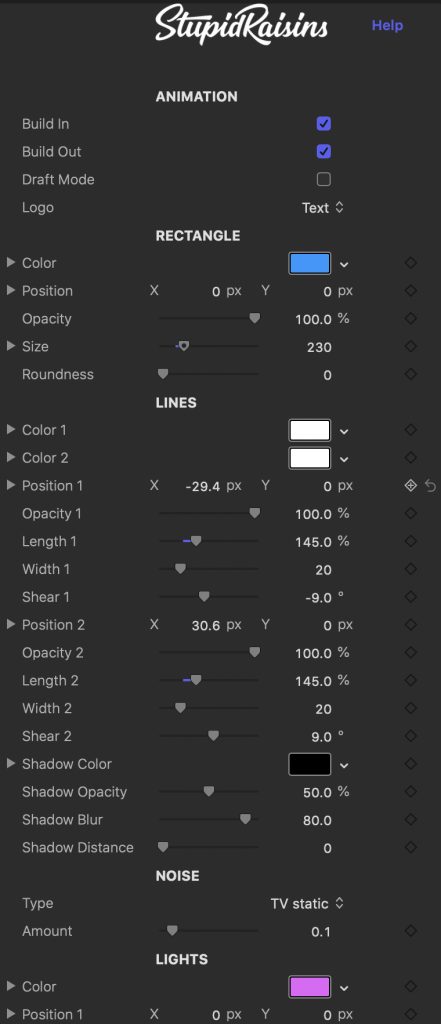 Animation
Use the Build in and out checkboxes to turn the in and out animations on and off.
Use Draft Mode to turn effects like flares, particles and depth of field on and off. When off, the template will react much faster. Be sure to turn back on before rendering to get the full effect.
Shapes
Use the different shape parameters to change the look of your template.