You ready to take your fighting videos to the next level, brother???
Introducing: Fight Pop. FinalCut Pro's MMA Boxing-style graphics package.
With Fight Pop, you can create PvP-style intro graphics to preface any fight and highlight your fighters. Wrestling, boxing, MMA, your parents vs. Stacie's new boyfriend, any situation where fighting is about to go DOWN.
It comes with 15 templates, 3 styles, 3 bonus backgrounds, and a FREE built-in motion tracker. Not enough features for you? FIGHT ME!
(and then make a video of it using Fight Pop)
All Fight Pop templates automatically adjust to fit regular, square and vertical videos.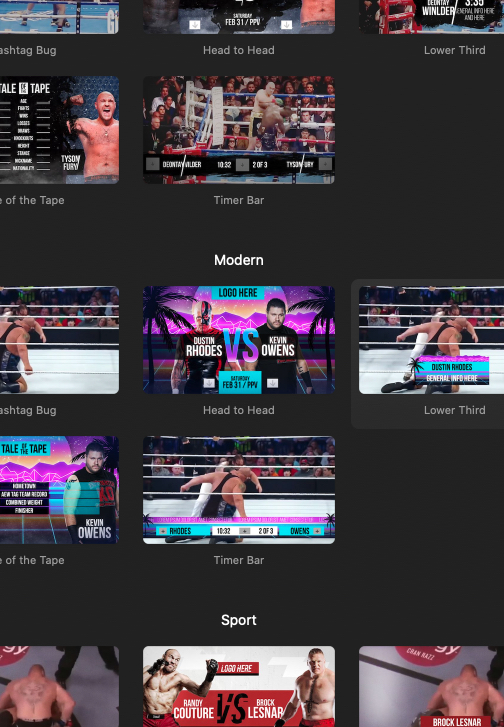 What's the most important part of a fight?
That's right. The names of the fighters.
How do you know which person to care about if they get hit in the face unless you know who they are?
Now, you could use some lame preset title to show your fighter's names (barf).
OR you could use Fight Pop's unique, professional design to look more professional, increase production value, and (pardon the pun) PUNCH up your fighting videos.
(Actually, don't pardon the pun. It was great)
Fight Pop is the perfect way to promote matches, compare fighters, add info to fights, and make YOU money with your amazing videos.
So, if you want to kick your MMA-style videos into fighting shape without wrestling with complicated graphics, grapple yourself some Fight Pop today.
For sure! Fight Pop is chock-full of customizable options. Fight Pop lets even the newest Final Cut Pro user create gorgeous fight graphics in seconds flat.
With Fight Pop, you'll start off on the right foot with one of its stunning templates - choose from 15 titles and 3 backgrounds.
From there, you'll be able to fine-tune every aspect of your fight announcement like fighter, color, background image and video, font, text, shapes, starting and ending animations, and much, much more.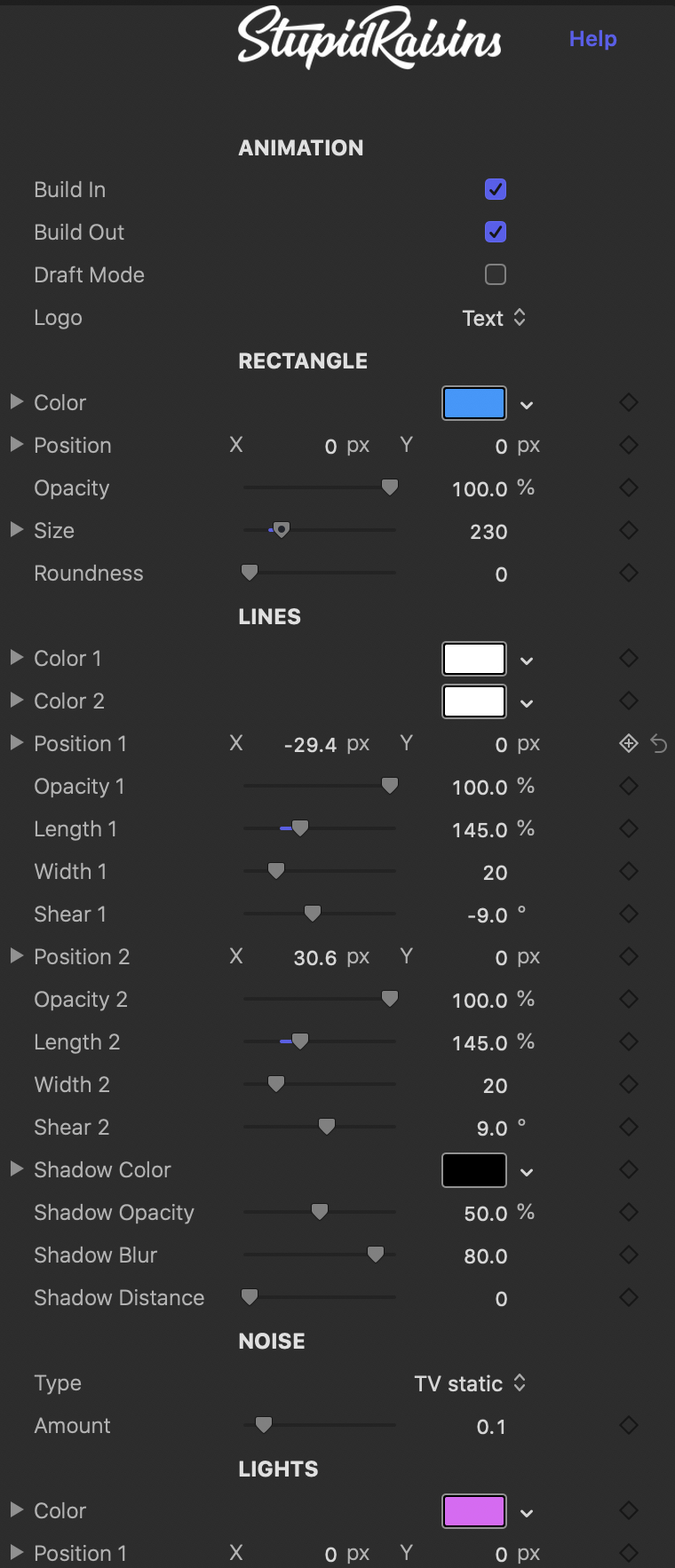 Yes!
The demo version is actually the full plugin and all Fight Pop templates can be used in your videos, but they'll come with a watermark.
And don't worry! If you're playing around with one of the templates and you decide to buy later, Stupid Raisins will automatically remove all of those watermarks, which means you won't lose any work!
Try it Free
User Guide
$49