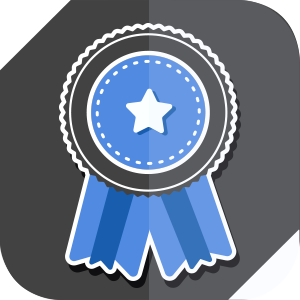 💯Add a guarantee in seconds to your business and sales videos with over 125 professional templates. Use a pre-built template or build your own to back up your videos. It'll give you that edge you've been looking for – guaranteed!
General Workflow
Here's your game plan for using Pledge Pop. Trust me, it's really easy!
Drag and drop your guarantee onto your timeline.
Use the published parameters to customize the look of your pledge.
Add your own words and text.
Required Fonts
Published Parameters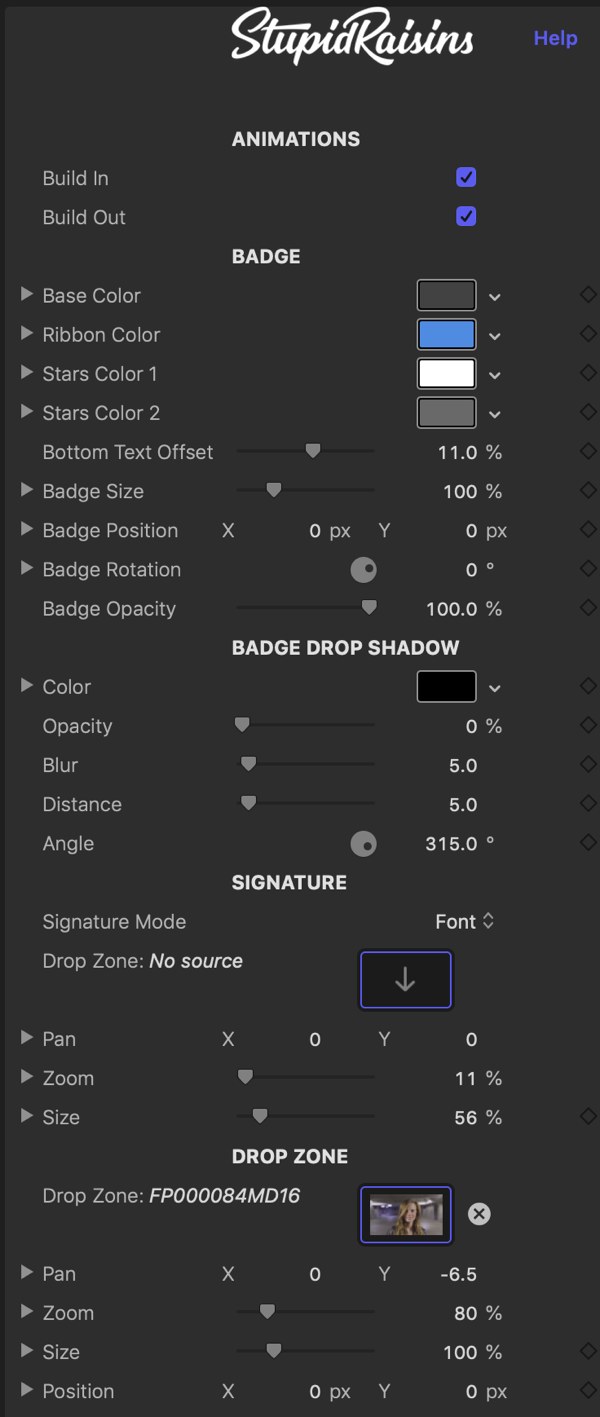 Each template comes with published parameters that make it easy for you to customize your promise title. The Published Parameters are under the Title Inspector. All templates have similar published parameters however some templates may have different parameters based on the design. But don't worry, they're really easy to use.
ANIMATIONS
Use the Build In and Build Out checkboxes to turn the start and end animations on and off.
BADGE
Use these controls to change the look of the badge. You can adjust the color, size, position, rotation and opacity.
BADGE & BACKGROUND DROP SHADOWS
Use these to add and customize a drop shadow on the badge and background elements.
Color
A color picker to change the drop shadow color.
Opacity
Brings up a slider to change the drop shadow opacity.
Blur
Opens a slider to blur or sharpen the drop shadow.
Distance
Provides another handy slider, this one to change the drop shadow distance.
Angle
Used to change the drop shadow angle.
SIGNATURE
You can add your signature to your guarantee. You can use the built-in handwriting script or upload your custom signature from the Signature Mode pop-up menu.
If you select Custom, you'll use the Drop Zone controls to add your signature and Pan, Zoom and Size to modify it.
Custom Fade will gently fade in your signature.
DROP ZONE
You can add a custom image, video, title or any media to your signature area with the Drop Zone section.
BACKGROUND
Use these controls to change the background layout and card. You can change color, opacity, blur, size, opacity and shift amount.
CONTROLS
Some templates have some or all of these controls.
Position
Used to change where the elements are located.
Rotation
Used to rotate the design.
Scale
A slider that lets you change the size of the design.
Opacity
A slider that lets you change the transparency of the design.
OBJECT TRACKER
Pledge Pop badges come with motion tracking built in! You can use this feature to automatically stick your badge to a specific part of the video.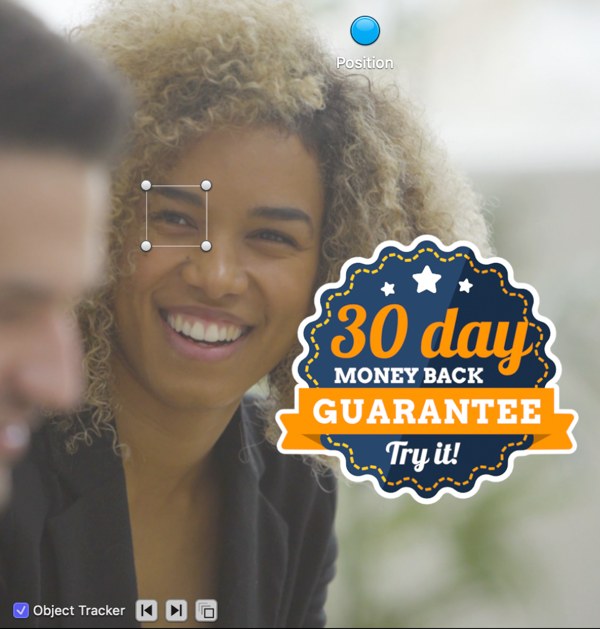 Use the square with corner circles to select what you want to track. Then use the forward or backward arrows to track forward or backward. Use the blue circle to offset the badge position from the tracked object.