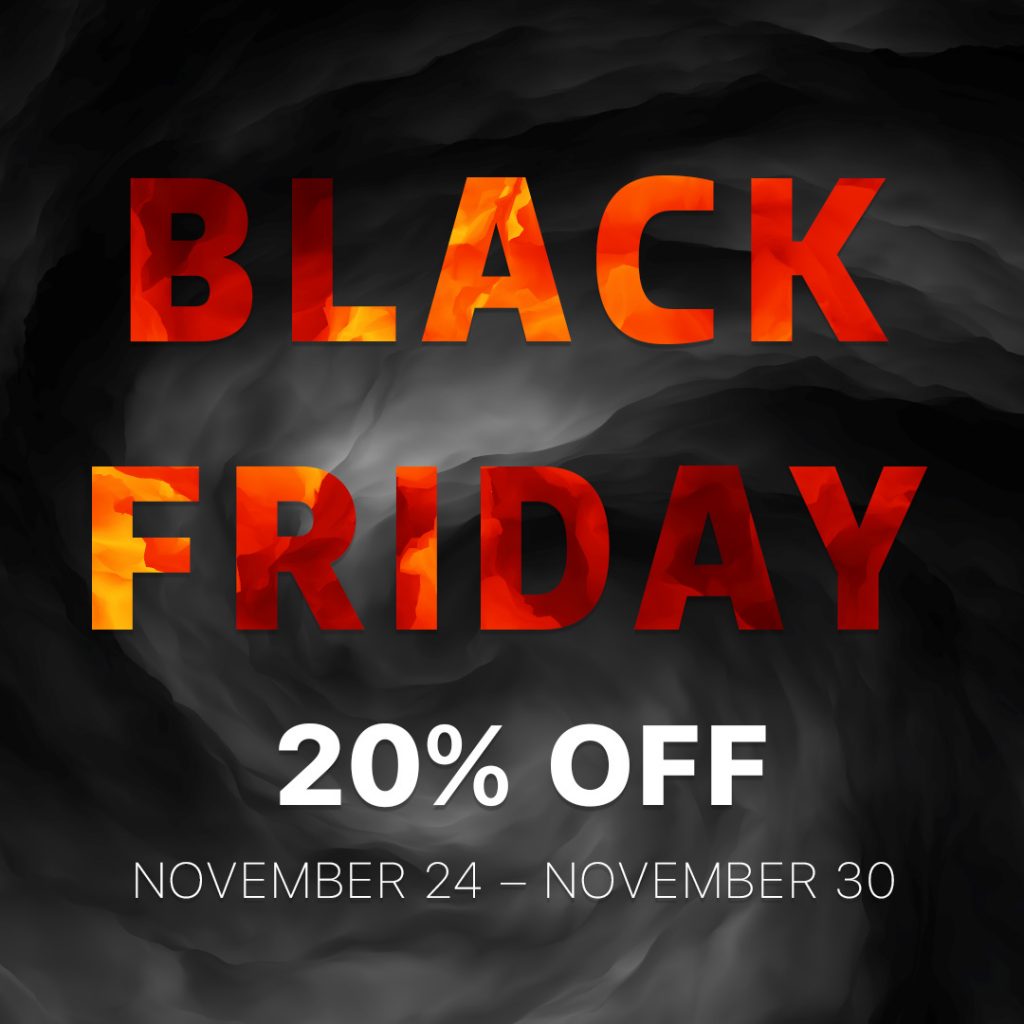 Our Black Friday Sale begins today until November 30, 2020!
20% OFF everything on our website!
Are all Stupid Raisins plugins really on sale? You know it!
7-DAY SALE!? Yesh. Now treat yo'self!
Get all the plug-ins you've always wanted to score!
Off you go, kids!
Happy shopping, er, editing!
Dylan