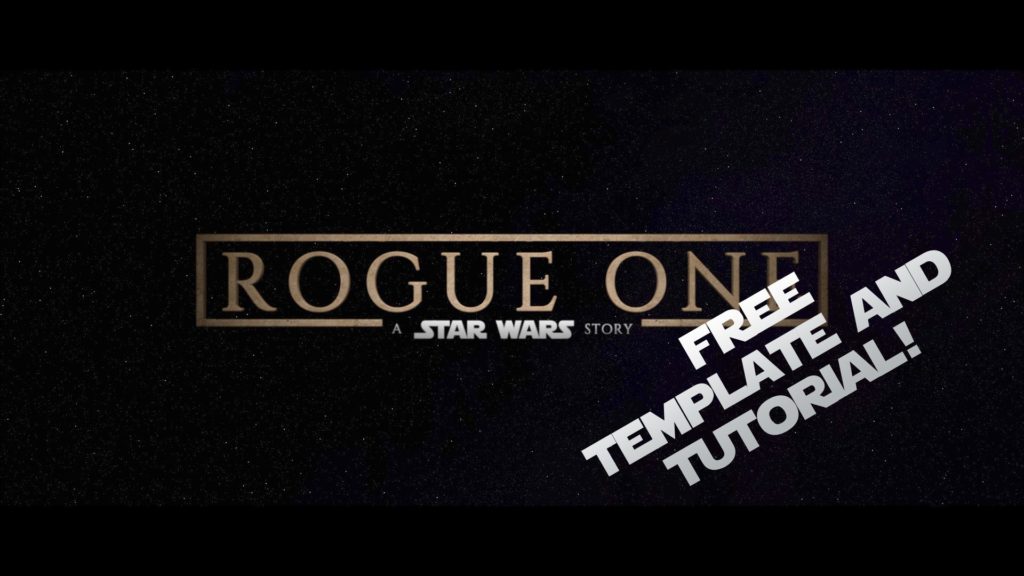 This week the new Star Wars movie Rogue One comes out and the trailer shows an exciting adventure capped with a simple stone title animation.
I love pushing Final Cut Pro X so I recreated the Rogue One titles in FCPX and I'm blown away with the results! They look like the title in the trailer!
I turned it into a free template you can download as part of Movie Pop. Movie Pop is a free movie title plugin with copycat movie titles. Over time I'll add more titles. All you have to do is enter your own text and you're good to go!
Maybe you want to build the title yourself and become a Jedi master. No worries young padawan! Recreate the Rogue One title in Final Cut by following the steps in the video below.
This is the tutorial you're looking for…
Don't forget to check out the step by step instructions.
By the way, you'll need this Fade Effect to complete the tutorial. Don't worry, it's free too!
If you're too busy or just don't want to make the effect on your own, don't worry, I've got your back.