Love Pop is a collection of beautifully designed and animated wedding title templates for Final Cut Pro X.
Love Pop Inspector Controls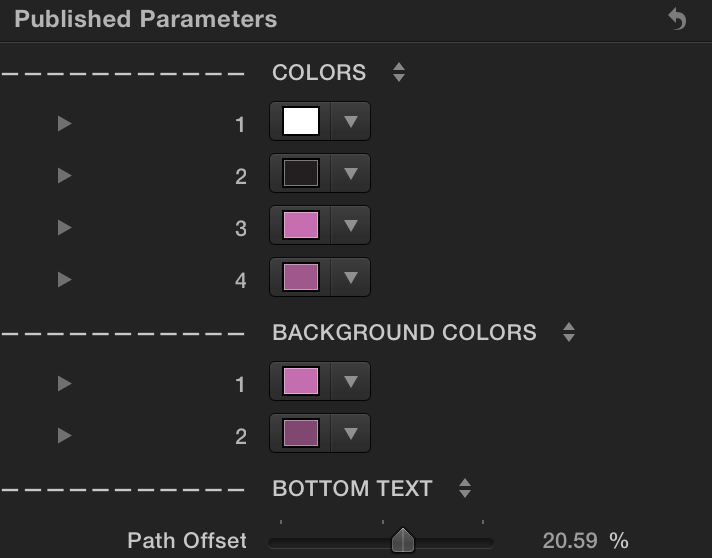 Colors
Use these controls to change the color of the template. You can change the color on every title. Some templates have more or less color options.
Some templates have the option to change the background color and opacity as well.
Text Path Offset
This slider will show up when you use a template that has curved text in it. The slide allows you to change where the text is on the curve. This is helpful when you change the text and it isn't centered. Use this slider to center the text.
Required Fonts