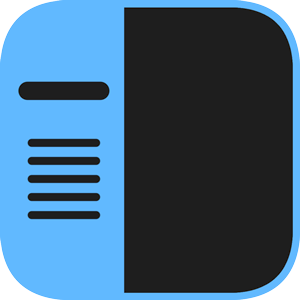 Side Pop is a pack of 30 professionally designed and animated sidebar titles and templates made exclusively for Final Cut Pro X. Use these sidebars to quickly display text and information over your videos in an interesting and unique way. They're extremely easy to use with a simple drag and drop motion. Side Pop is designed for 4K, UHD and HD videos.
So easy to use!
All Side Pop templates are extremely easy to use. They come with published parameters that make customization quick and easy.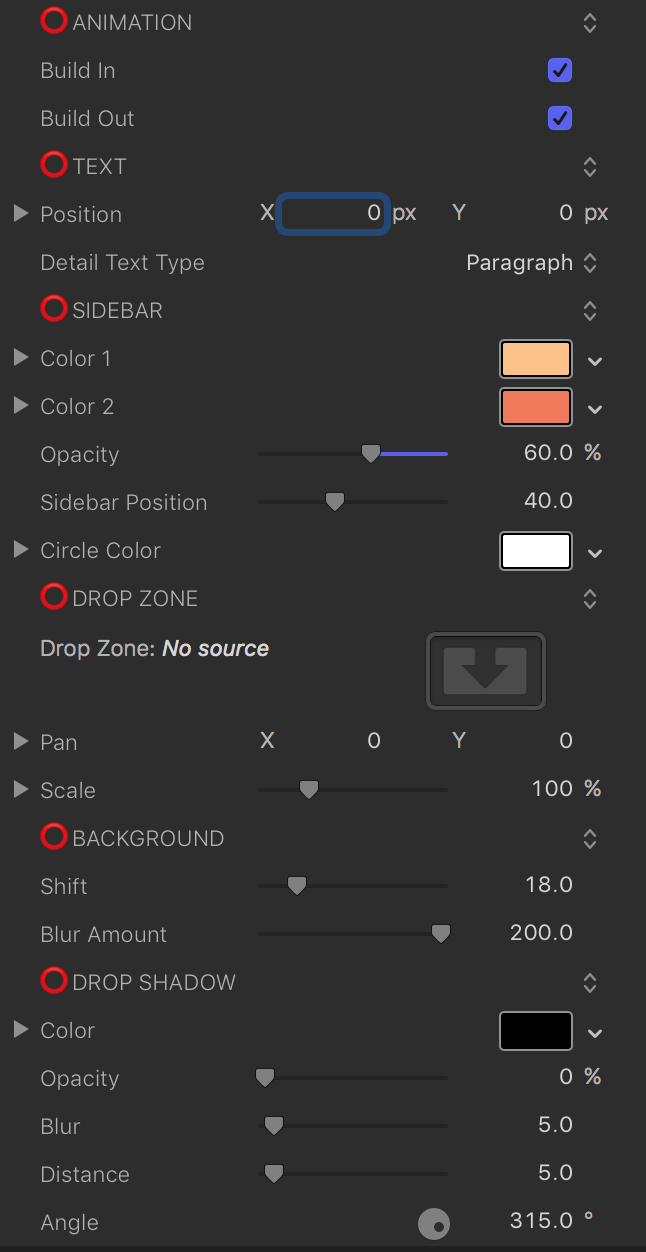 Animation
All Side Pop templates animate on and off the screen. You can disable each animation if you'd like the panel to just appear instantly over your clip.
Text
Use the position parameters to fine tune your text position. This will move all text fields at the same time. You can use the Detail Text Type pop-up menu to switch between paragraphs and lists.
Sidebar
Use the published parameters in this section to change the sidebar color, opacity and position. You can use the position slider to make the sidebar cover the entire screen by setting it to 100.
Some templates have additional parameters in this section that allow for more customization.
Background
Use the Shift slider to move the background clip from side to side. The Blur Amount controls how much the clip section under the sidebar is blurred. You'll need to turn down the sidebar opacity to see the blur effect.
Drop Shadow Color
Use this color picker to change the drop shadow color.
Drop Shadow Opacity
Use this slider to change the drop shadow opacity.
Drop Shadow Blur
Use this slider to blur or sharpen the drop shadow.
Drop Shadow Distance
Use this slider to change the drop shadow distance.
Drop Shadow Angle
Use this slider to change the drop shadow angle.
Drop Zone
Some templates include a drop zone for custom clips, images, logos, etc… Use the Drop Zone image well to add your custom clip. Use Pan to move it around and Scale to change the size.