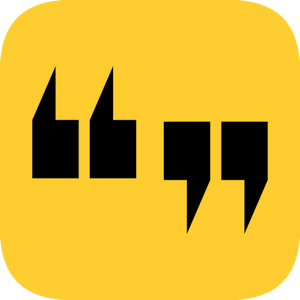 Quote Pop is a great way to add elegant and professional quotes to your video with 35 motion-trackable, simple, modern, and vintage professionally animated quote titles.
Quote Pop is the perfect solution for everyone out there looking for a fast and simple way to add animated quote titles to any video without wasting precious hours and dollars.
Quote Pop is designed for 4K UHD, HD, square and vertical videos and lets you inspire in seconds!
General Workflow
Here's your game plan for using Quote Pop. Trust me, it's really easy!
Drag and drop your quote template onto your timeline.
Add your own quote and update the font style or leave as is for a quick, stylish look.
Use the published parameters to customize the look of your quote.
Motion-track
Tip
To change the text, font, color, size and many more text options, click on the Text Tab in the Inspector.
Published Parameters
Each quote template comes with published parameters that make it easy for you to customize your title. The Published Parameters are under the Title Tab in the Inspector. All titles have the same basic published parameters however some templates may have different parameters based on the quote design. But don't worry, they're really easy to use.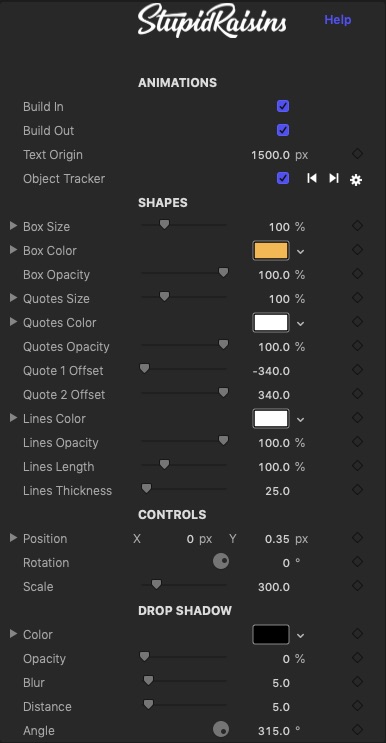 Animations
Use these checkboxes to turn the start and end animations on and off.
Shapes
These parameters control how the animated quote looks. You can change size, color, opacity and more.
Drop Shadow
You can add a drop shadow to your quote to help separate it from the background.
Color
A color picker to change the drop shadow color.
Opacity
Brings up a slider to change the drop shadow opacity.
Blur
Opens a slider to blur or sharpen the drop shadow.
Distance
Provides another handy slider, this one to change the drop shadow distance.
Angle
Used to change the drop shadow angle.
Controls & On-Screen Controls
You can adjust the position, size, rotation, opacity and motion-track the quote using the On-Screen Controls or fine tune with the published parameters.
On-Screen Controls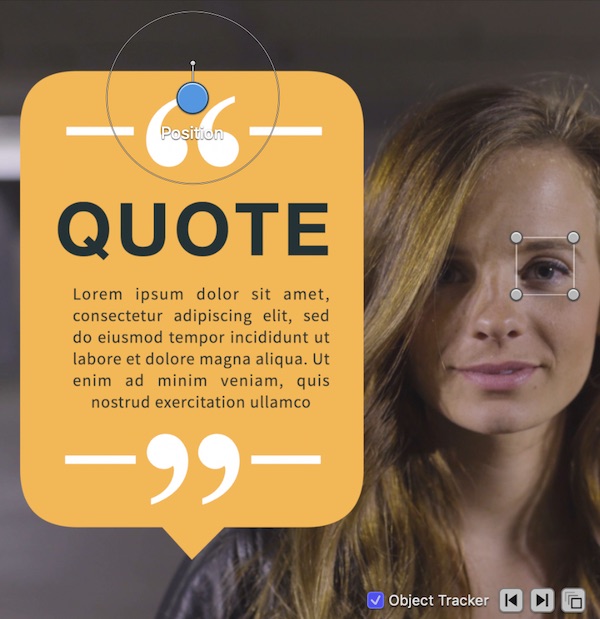 The on-screen controls allow for laser-focused tuning to create the perfect title.
Position
Used to change where the title is located.
Rotation
Used to rotate the title.
Scale
A slider that lets you change the size of the title.