This plugin packs such a mean punch the question should be, 'Why is it soooo stacked with features?! It's like asking me to pick my favorite child!" Cue safe answer... "All of em!" Perhaps the most important bit of information you need to know is that Slice Pop has NO DROP ZONE DRAMA negating, uh, totally eliminating video editing irritants like freezing clips and out of sync audio.
A lot of split screen plugins from...you know, THOSE WHO MUST NOT BE NAMED use Drop Zones making it more difficult to use; giving rise to more problems. None of those shenanigans are in Slice Pop which uses Effects instead of Drop Zones. Now that's out of the way, let's get into the really delightful stuff!
Slice Pop is easy to color grade and enhance, effects-wise; pick your current mood and vibe and go cray-cray over the Controls for knock 'em dead videos. Style it many ways from a single screen to up 40 screens. Slice Pop comes with 191 split-screen templates!
Use the Custom templates to adjust the size of your split-screen. The Kinetic templates are perfect for adding some movement to the images or videos you're splitting up. Professional design and animation? Check! Designed for 4K UHD, HD, square and vertical videos? Check! Automatically adjusts to fit regular, square and vertical videos? Check! FTW!
So, What Can You Do With Slice Pop? Oh, just fresh, modern, sleek, eye-popping, riveting splitscreen videos and so much more!

Slice Pop is a pack of 191 animated split screen templates built exclusively for Final Cut Pro. They're perfect for splitting your video up into sections.
From boring to Whoa! From snoozefest to Play that again, please? From Unsee to Lemme see some more! From a few sympathy claps to a standing ovation! (OK, we're reaching here. We know.) You get the point. Slice Pop is fresh! Slice Pop is modern! Slice Pop is Popping!
Slice Pop is an awesome, eye-popping and attention-grabbing plugin for videos you've been dreaming to make, a package of 191 split screens allowing you to split your video into tons of different frames!
Slice Pop transforms the most ho-hum boring (and basic) pictures and videos into real quick-and-easy customizable presentations with all the effects, colors and movements at your disposal. Slice Pop makes you look super cool, like, people are gonna actually think you worked with a team of mad expensive pros to cut your videos with a sleek production value that rocks!
With Slice Pop as your go-to plugin, you'll definitely impress clients and the boss (ah, finally your promotion awaits!) Save time: it's fast. Save money: won't burn a hole in your pocket. Make money: Ka-ching! Slice Pop elevates your music, travel, real estate, wedding, product intro, commercial, interviews, cooking, fitness and YouTube videos to a whole new level of POP WITH A CAPITAL P!
For sure! Slice Pop is chock-full of customizable options. Slice Pop lets even the newest Final Cut Pro user create gorgeous split-screens in seconds flat.
With Slice Pop, you'll start strong with one of its stunning templates that breaks up the screen into multiple sections. From there, you'll be able to fine-tune every aspect of your splitscreen like size, line color, rotation, alignment, starting and ending animations, and much, much more.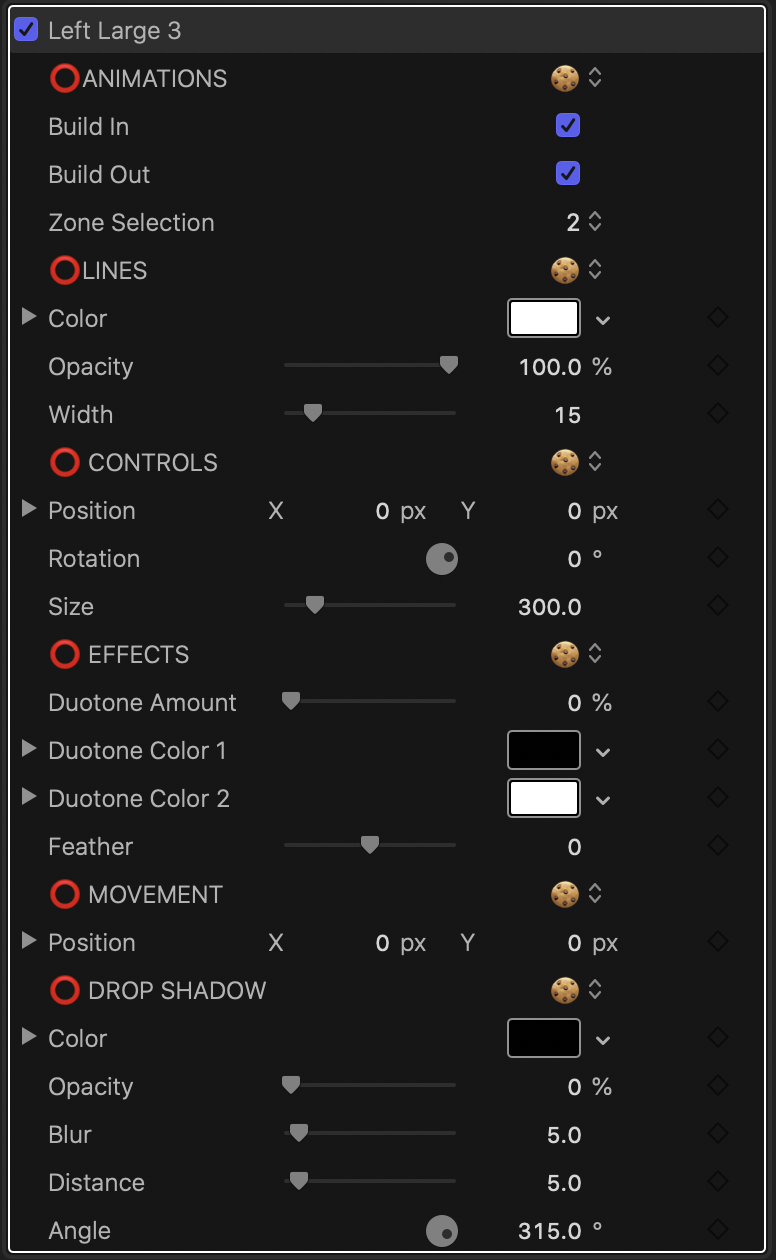 Yes!
The watermark demo version is actually the full plugin. And don't worry! If you want to buy Slice Pop later, our app will remove those watermarks and you won't lose any work!
Try it Free
User Guide
$99