Slide Pop is a pack of 21 customizable Final Cut Pro effects and transitions pack inspired by the sweet vintage View-Masters of our childhood.

Your vintage View-Master from chilhood's past is back and it's highlighting special memories to full effecf! Sweet throwback feels is real with Slide Pop's authentic View-Master sound effects (Right-Click and Save As)! The classic vintage look and feel with Slide Pop, get into it!
---
Slide Pop is distributed through Stupid Raisins. Once Stupid Raisins is installed you'll have a demo to play with and you can buy securely from Final Cut Pro. Just download and install Stupid Raisins, restart Final Cut and you'll have Slide Pop at your fingertips.
To use Slide Pop just drag and drop the effect or transition on your footage. You can find Slide Pop under Effects and Transitions under the category name Stupid Raisins Slide Pop.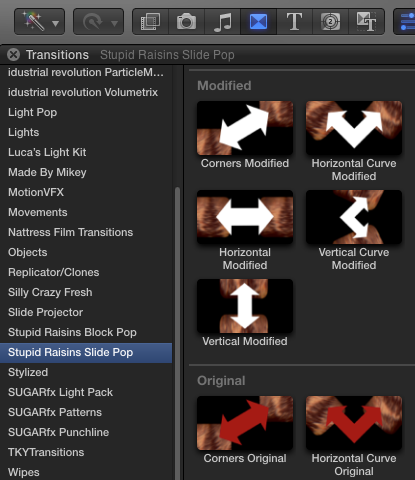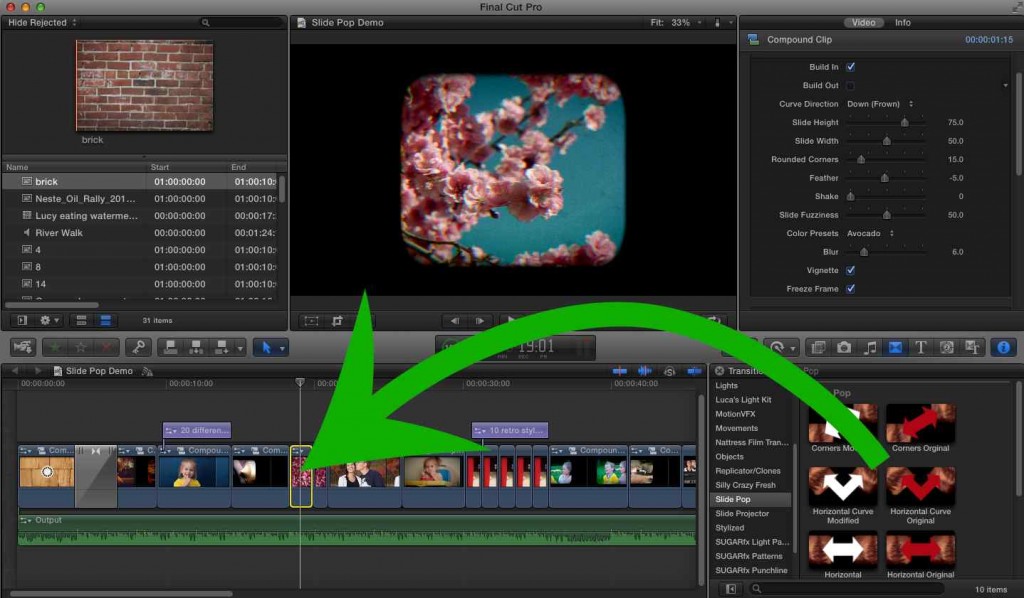 ---
21 effects & transitions
10 color presets
Over 10 customizable controls
Authentic View-Master sound effect (right click and Save As)
Help documents
Help videos