Backdrop Pop is your Final Cut Pro video background bestie with 45 outstanding and eye-catching animated backgrounds (+3 bonus backgrounds)!
Are your video backgrounds boring and lackluster?
Do they, well, fade into the background?
No worries!
Backdrop Pop is your go-to plugin to awaken tired backgrounds. It's so good even Sleeping Beauty's gonna be like, "Charming darling. I'm never sleeping on your videos again!"
Backdrop Pop's looping backgrounds will have you throwing your hands in the air (Tupac concert style) and waving 'em like you just don't care because you made an amazing animated background in seconds flat all from the comfort of your billionaire lawn chair. Yes. I know. I'm a better rapper than Tupac.
Backdrop Pop fits your editing style because it's fully customizable and designed to fit regular, square, and vertical videos.
Backdrop Pop's design, animation, and overall scene-full choices are big, bold, and beautiful featuring 4 modern styles - elegant, tech, modern, and retro.
Video editors like you can easily zoom in, move, rotate, change colors, and adjust the speed of the background.
Backdrop Pop's custom animated backgrounds even help you find the right fit, look, and feel to your videos: work, play, fun, and everyday life.
Now you can create videos that are business in the front, full-on party in the back 'cause Backdrop Pop's your video editing mullet you always wanted to grow but society wouldn't let you!

Backgrounds add a ton of personality to your content, make your videos look professional, and help your audience appreciate the message you are delivering.
Choosing a poor background means a poorly-performing video. (Dang it, don't do it!)
Production design issues?
Backdrop Pop's 45 backgrounds create that much-needed production design for your social media feeds. There's a background to clearly show "before-and-after" transformations or work-in-progress videos and highlight information in Q&A sessions. Product review videos, customer service thank you videos, and story-centric testimonial videos help your audience focus on your message when used with Backdrop Pop.
Your presentation's lacking style?
Backdrop Pop is perfect for your titles, slideshows, charts, maps, videos, photos, studio set-ups, events, etc...See how they instantly make your videos attractive and engaging?
Want to get more attention online?
Backdrop Pop has the background feel that helps you connect to your audience. Whatever it is you're into...food, health, fitness, real estate, tutorials, live streams, branding efforts, Backdrop Pop can help!
That attention-grabbing feel is finally hitting all the right spots in your videos, all because of a change in scenery and all because for real, for real, Backdrop Pop's got your back.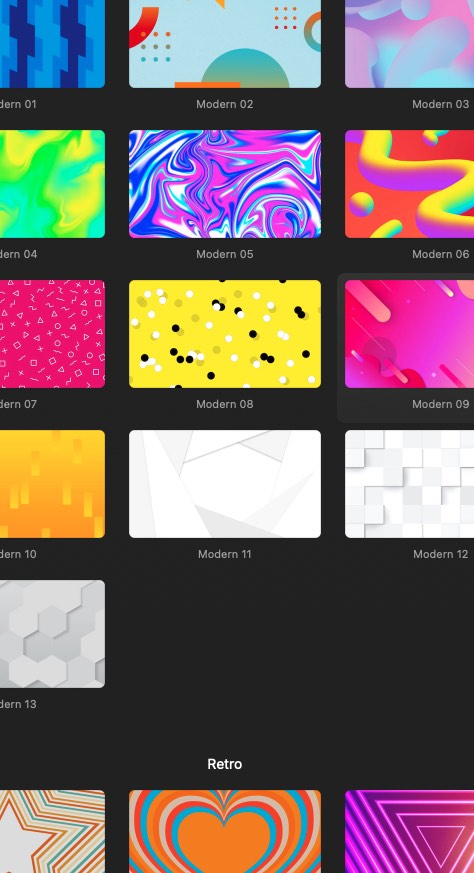 For sure! Backdrop Pop is chock-full of customizable options. Backdrop Pop lets even the newest Final Cut Pro user create gorgeous and modern backgrounds in seconds flat.
With Backdrop Pop, you'll start off on the right foot with one of its 45 stunning templates. In just 3 simple steps you'll create truly gorgeous backgrounds. From there, you'll be able to fine-tune every aspect of your background like colors, shapes, starting and ending animations, and much, much more.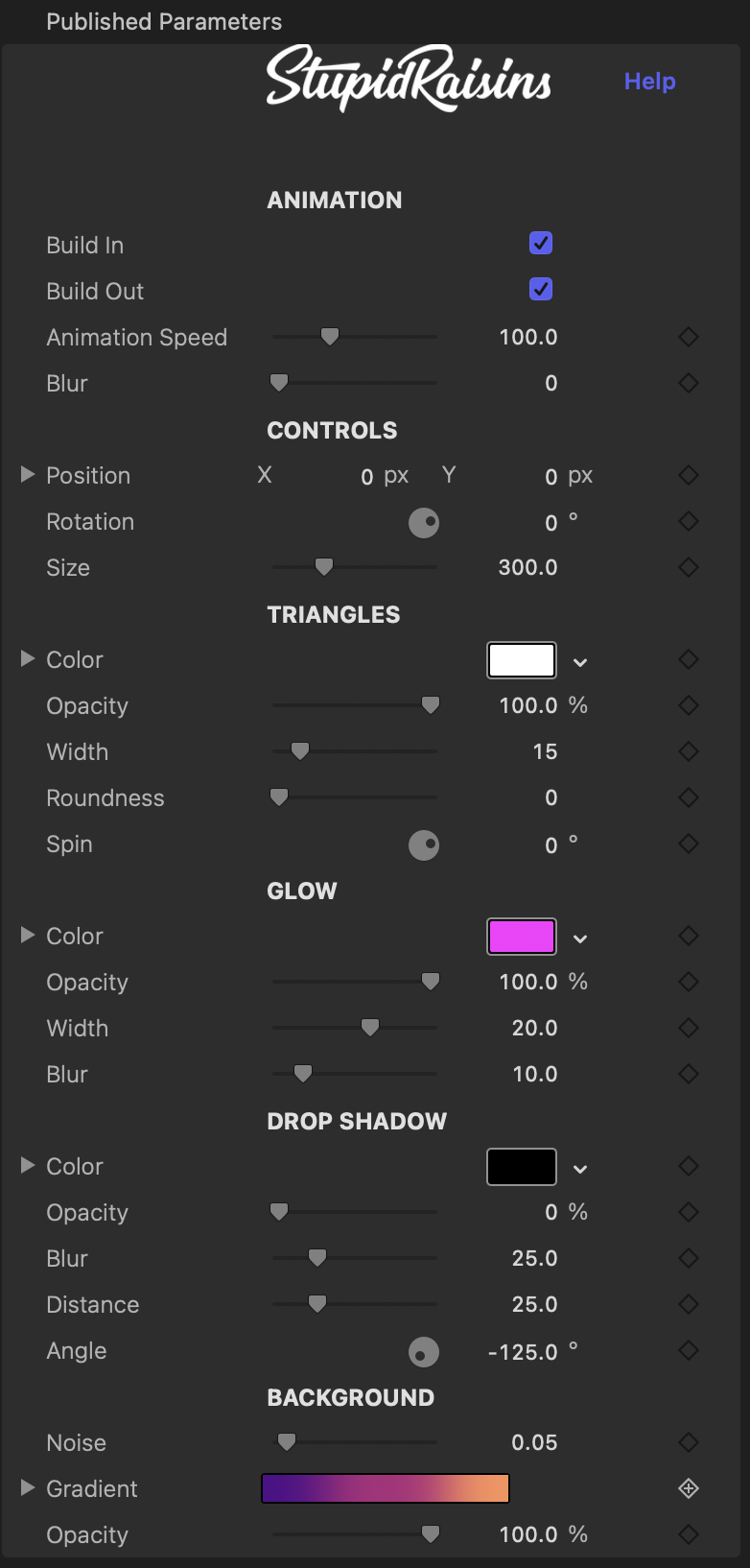 Yes! The demo version is actually the full plugin and all templates can be used in your videos, but they'll come with a watermark.
And don't worry! If you're playing around with one of the templates and you decide to buy later, Stupid Raisins will automatically remove all of those watermarks, which means you won't lose any work!
Try it Free
User Guide
$59