Present your bullet lists with a 21-gun salute!
Bullet Pop is a pack of 27 animated, fully-customizable and easy-to-use tools for making bullet lists in Final Cut Pro.
It's the FCP plugin that helps you create short and to-the-point bulleted lists that people actually want to read.
With Bullet Pop, you can make head-turning bullet point lists that only take seconds to make.
Hit each important message or bit of information dead-center with Bullet Pop's perfect timing control.
Your corporate or formal presentations are sure to be a cut above the rest with Bullet Pop's clean and contemporary bullet points.
Need a silver bullet to finally solve out-of-sync bullet points with videos? Load Bullet Pop in Final Cut Pro and get your bullet points and videos in synchronized heaven.
Use Bullet Pop's essential bullet points to make easy-to-follow and polished tutorial videos.
These visually-attractive bullet points are perfect for emphasizing important instructions while editing in Final Cut.
Bullet Pop is the only ammo you need for making the most impactful bulleted lists in FCP.
Bullet Pop has modular templates for easy timing control and all-in-one templates for "faster-than-a-speeding-bullet" point lists.
Bullet Pop gets you locked, loaded and ready to fire in as little as 60 seconds!
It's got 7 different design styles all fired up for mix and match perfection - Corporate, Simple, Modern, Tech, Creative, Educational and Elegant.
Delightfully reveal each point of your presentation with Bullet Pop's 6 different bullet points and 3 different bullet point animations.
Bullet Pop lets you create very entertaining bullets in 2 steps. One, drag- and-drop. Two, customize. All done!
Bullet Pop works in 4K UHD, HD, square and vertical videos.
All Bullet Pop templates adjust to fit regular, square and vertical videos.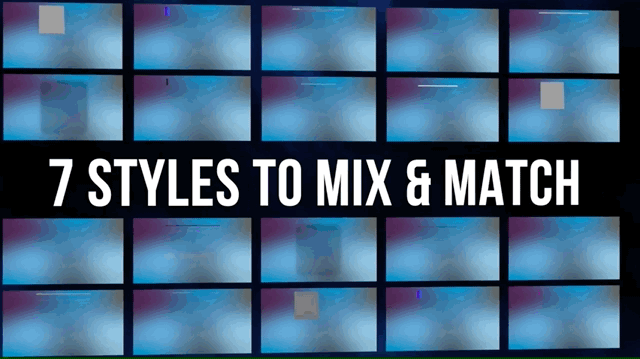 For Sure!
Bullet Pop is chock full of customizable options. You can change bullet type, animations, colors, positions, text backgrounds and so much more.
Bullet Pop lets even the newest Final Cut Pro user create scannable bullet lists. With Bullet Pop, you'll have 27 unique, animated bullets. From there, you'll be able to fine-tune every aspect of your presentation. Edit bullet type, animations, colors, positions, text backgrounds, starting and ending animations, and much, much more.
Yes!
The watermark demo version is actually the full plugin for your videos. And don't worry! If you want to buy Bullet Pop later, Stupid Raisins will remove those watermarks. You won't lose any work!
Try it Free
User Guide
$49