Are mockups of web pages, social media sites and search bars making a mockery of your video editing skills? Cheer up, Form Pop is here!
Form Pop makes gorgeous duplicates that mirror popular websites and social media networks. Create email forms complete with your digital signature.
With Form Pop for Final Cut Pro, your YouTube mockups look professionally done and polished. Form Pop cuts out the mundane task of building Facebook clones from scratch and provides an authentic representation of Instagram complete with likes and comments.
Form Pop matches the young and fun vibe of TikTok and Snapchat down to its disappearing messages. Yes, Form Pop is magical that way. Make Vine videos…wait, hold up. Srsly, if you're still on Vine, we need to talk.
Say goodbye to screenshots and poor imitations of social media profiles and content. The search is over with Form Pop.
Form Pop for Final Cut Pro is a pack of 23 animated and editable mockups of browsers, search engines, social media sites, email and top websites for your videos. Form Pop comes with animated cursor templates that move, point and click!
Quickly wrap up your day with Form Pop's drag-drop-customization. Form Pop's pro-looking templates automatically fit 4K UHD, HD, square and vertical videos.
For sure!
Form Pop is chock full of customizable options. Use the published controls to change animations, colors, positions, text, backgrounds and so much more. Form Pop lets even the newest Final Cut Pro user create duplicates that look like the real thing.
With Form Pop, you'll have 23 Final Cut Pro imitation templates for your preferred web pages or social media sites. From there, you'll be able to fine-tune every aspect of your version.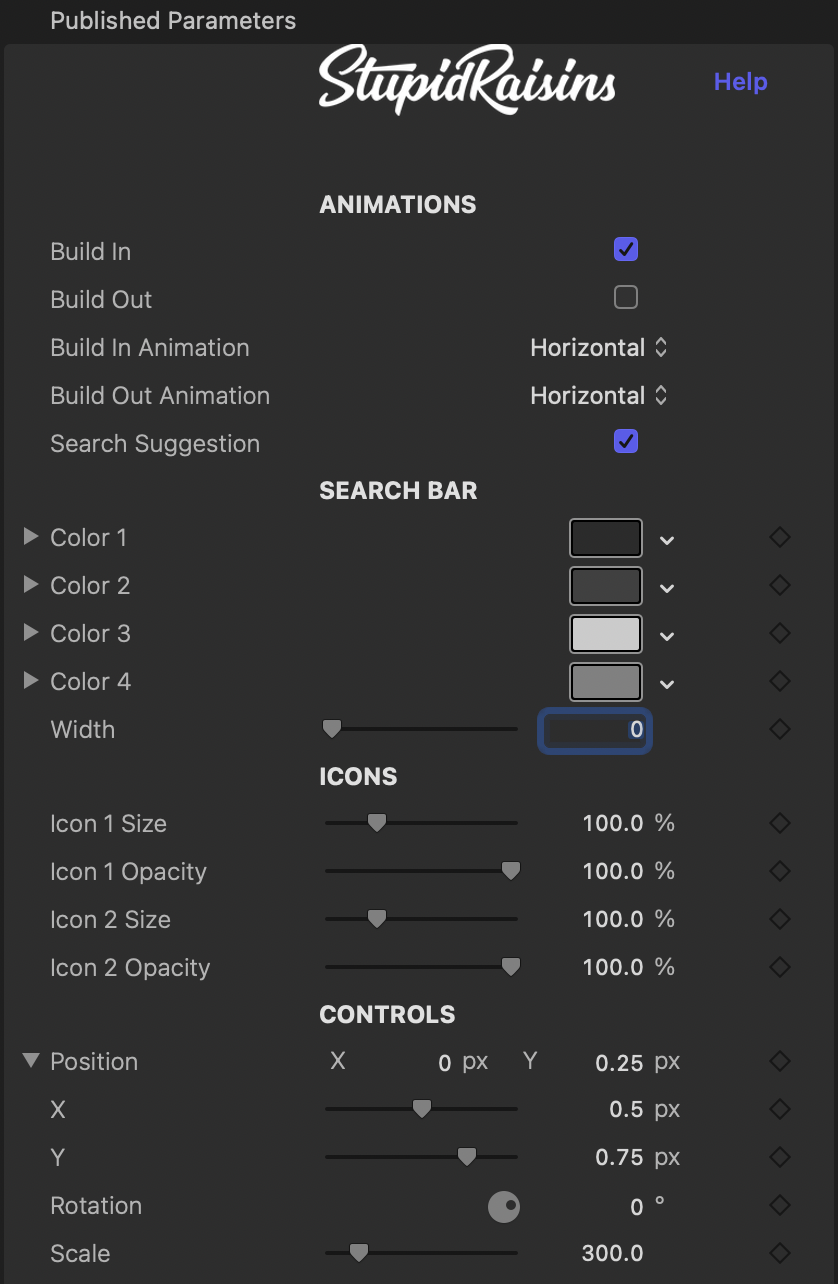 Yes!
The watermark demo version is actually the full plugin. And don't worry! If you want to buy Form Pop later, the Stupid Raisins app will remove those watermarks. You won't lose any work!
Try it Free
User Guide
$49