Crush your tech review videos and leave your viewers shookt with Geek Pop!
Geek Pop helps you unbox the latest gadgets in true tech style. You can rely on Geek Pop to provide the best resources for your tech videos while you concentrate on being an awesome tech-talker.
With Geek Pop, you'll make sophisticated tech videos that will leave denizens of geekdom in awe and wanting more.
You'll avoid dull moments in your project-build videos with Geek Pop's dazzling motion graphics.
You can trust Geek Pop to increase production value in your videos while you concentrate on deep-diving into the latest tech.
Editing with Geek Pop in Final Cut Pro creates a cohesive style and feel to your tech videos. You'll finally have the chance to revive boring tech videos, rework them and proudly show them off.
Geek Pop is your essential hack for pointing out parts of tech that provide the most value for your audience.
With Geek Pop, you'll look like the tech guru you've always wanted to be and get Marques Brownlee's attention. Yo, future collab alert! Heck, anything is possible with Geek Pop at your "tech..erm, beck and call."
Drop major knowledge, go hardcore nerd mode and rise to the level of epic with Geek Pop.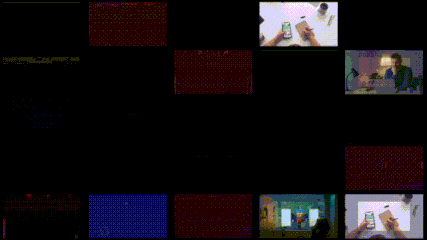 Complement your tech presentation skills with Geek Pop's 25 tech templates for Final Cut Pro!
Geek Pop is a complete pack of titles, openers, callouts, lower thirds, endscreens and call-to-actions.
Highlight all the important parts of your tech videos with Geek Pop's stabilized zoom windows.
Geek Pop's cyberpunk and modern styles provide the edgy and high-tech look that are absolute "must-haves" for every tech video you produce.
Tech n00b? N00b problem. Geek Pop's easy drag-drop-customization makes for "whoa so fast!" edits in Final Cut Pro.
Geek Pop works in 4K UHD, HD, square and vertical videos.
All Geek Pop templates adjust to fit regular, square and vertical videos.
For sure!
Geek Pop is chock full of customizable options. Use the published controls to change animations, colors, positions, text, backgrounds and so much more.
Geek Pop lets even the newest Final Cut Pro user create templates to instantly make geektastic videos.
With Geek Pop, you'll have 25 Final Cut Pro tech templates that fit with the look and feel of your true geek self. From there, you'll be able to fine-tune every aspect of your tech videos.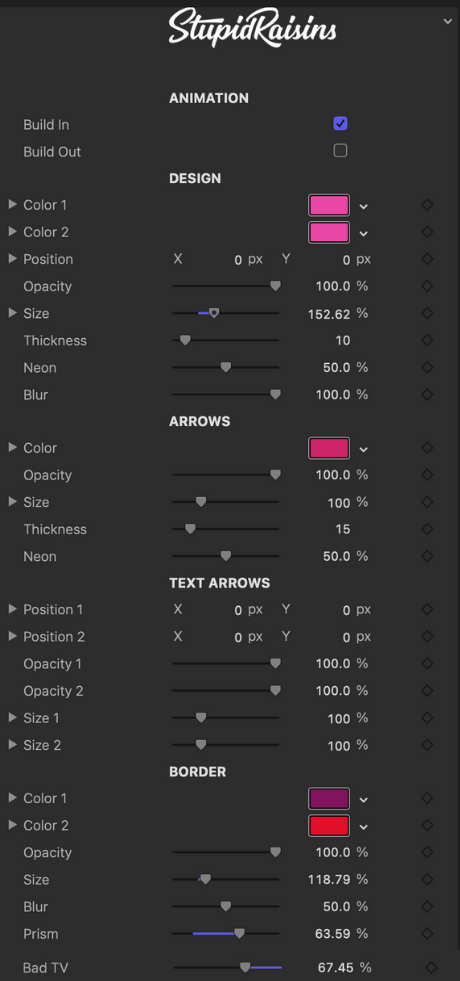 Yes!
The watermark demo version is actually the full plugin for your videos.
And don't worry!
If you want to buy Geek Pop later, Stupid Raisins will remove those watermarks.
You won't lose any work!
Try it Free
User Guide
$49