Me Pop is the custom, emoji maker for Final Cut Pro.
It's Memojis for your videos.
With Me Pop, you can create custom versions of yourself, your loved ones, and your enemies in emoji form. Who's the four-eyes now, Derek?
(The answer is you, Derek, because I made your Me Pop emoji that way)
It comes with 100's of selections, 7 different animations, 10 different emotions, speech and thought bubbles, and 3 bonus backgrounds.
Me Pop is more 3-dimensional than most college relationships.
With Me Pop's countless combinations, creating custom avatars has never been easier and more fun.
Finally! You'll be able to create faces that actually look like you. Curse you, weak recessive genes!
Me Pop is designed for 4K UHD, HD, square and vertical videos and lets you create pro videos elegantly!
All Me Pop templates automatically adjust to fit regular, square and vertical videos.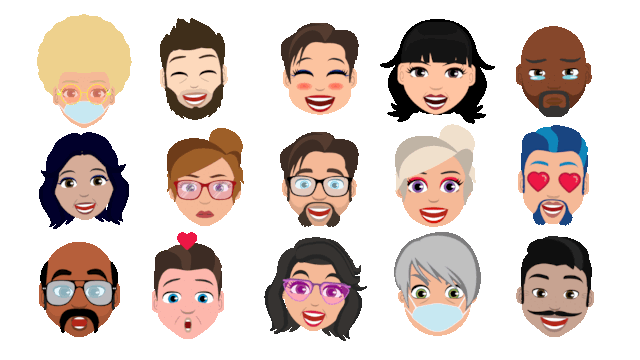 Who doesn't want their face digitally immortalized in a stunning, custom video?
Who hasn't used sleek, emoji-creation software to simulate a digital wedding between yourself and Anne Hathaway?
Oh. Just me? Well, sir, you are laughing at the new Prince of Genovia.
They say there is only one you in the world, but with Me Pop there can now be thousands of variations of you!
Customize your emoji's emotions, skin, hairstyle, brows, eyes, head, nose, mouth, ears, facial hair, eyewear, and headwear.
It's way cheaper (and more fun) than plastic surgery.
And with Me Pop's bonus built-in motion tracker (worth $100), you can stick a graphic to ANY part of your video automatically.
So, if you want to create amazing, custom, face emojis, grab Me Pop today!
For sure! Me Pop is chock-full of customizable options. Me Pop lets even the newest Final Cut Pro user create handsome and modern emojis in seconds flat.
With Me Pop, you'll start off on the right foot with one of its 7 stunning templates - choose from 17 different emotions and animations. From there, you'll be able to fine-tune every aspect of your avatar like skin, eyes, hair, mouth, ears, nose, animations, and much, much more.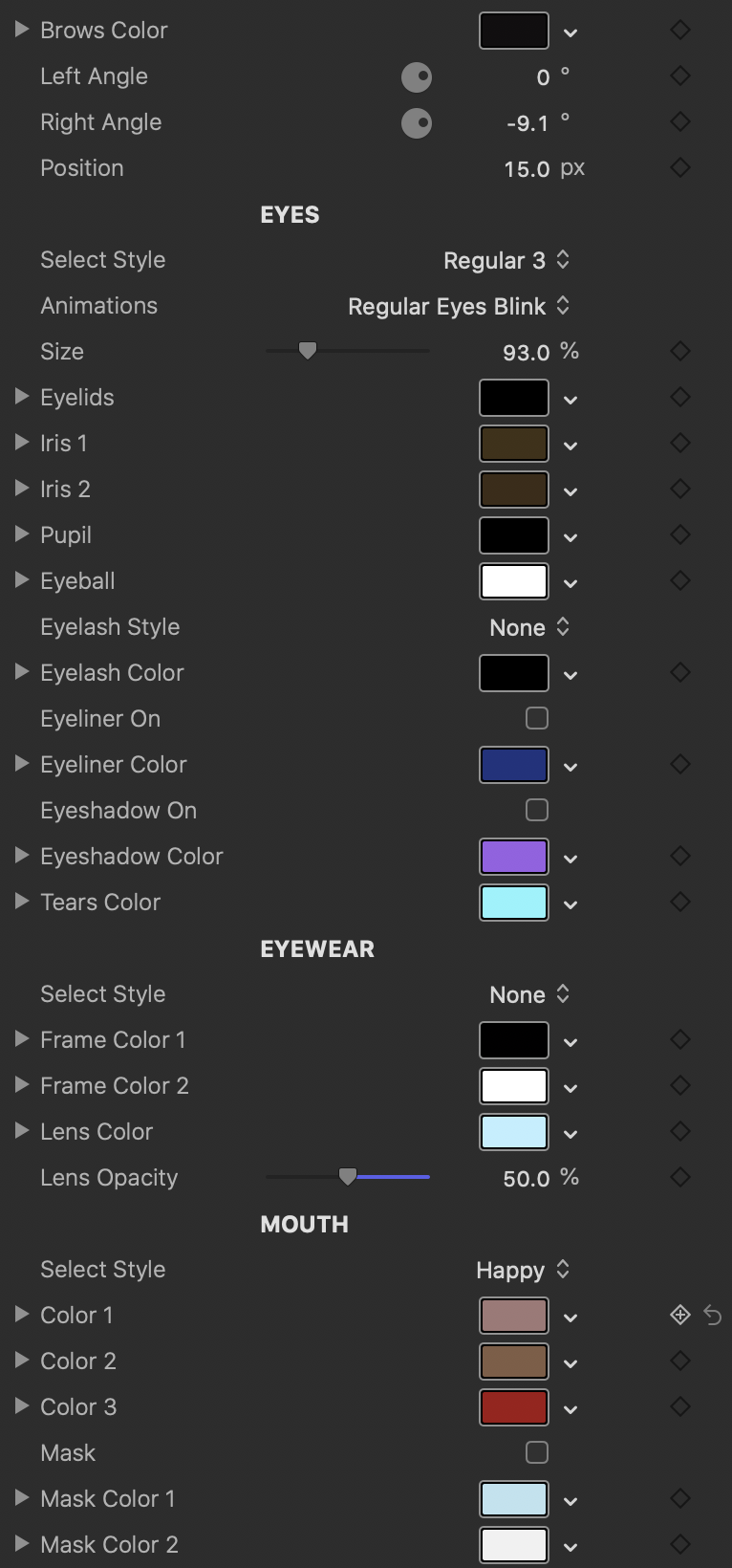 Yes! The demo version is actually the full plugin and all templates can be used in your videos, but they'll come with a watermark.
And don't worry! If you're playing around with one of the templates and you decide to buy later, Stupid Raisins will automatically remove all of those watermarks, which means you won't lose any work!
Try it Free
User Guide
$69