Sell houses faster and more effectively with Property Pop!
Property Pop is a full house of 25 professionally designed and animated templates for creating next level real estate and property listing videos in Final Cut Pro.
It's the essential set of tools made exclusively for realtors selling residential, commercial, industrial and land properties.
With Property Pop, you can hit home runs without video editing experience and spending hours in front of the computer.
You can make impeccable real estate videos in Final Cut to show every beautiful asset of your homes.
This is your essential add-on for mouth-watering real estate presentations that win the key to buyers' hearts.
Use Property Pop to make "home" movies that connect with prospective buyers on an emotional level.
Create stunning real estate presentations that convince buyers to move in immediately.
Set yourself apart from the competition with Property Pop's full house of choices to suit your personal branding style.
Property Pop is an indispensable strategy to score cash offers that bring the house down.
Make yourself at home with Property Pop. It's your house specialty plugin for effectively delivering dreamy real estate videos in FCP.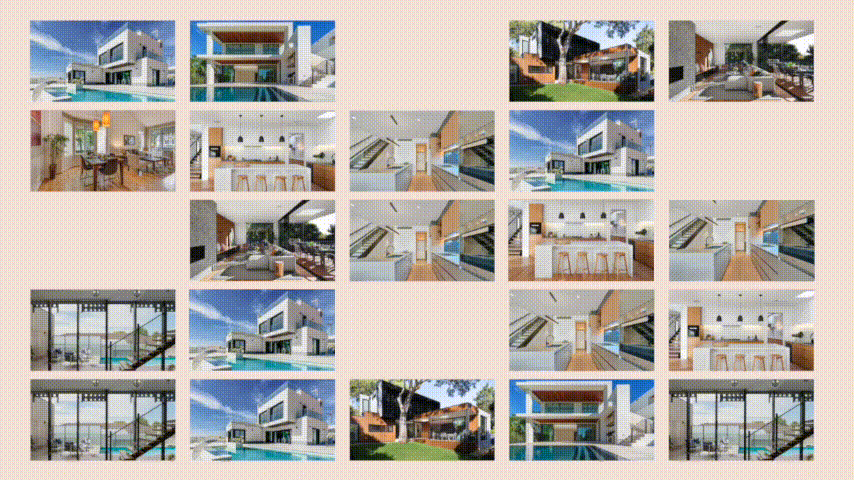 Interesting, relevant, luxurious, elegant and modern real estate presentations earn the "Sold!" sign with Property Pop.
Property Pop's mansion of elegant and classy templates were designed with realtors in mind.
Property Pop comes with openers, titles, lower thirds, banner ads and side panels. All these smoothly animate on and off. Use these to immediately introduce important details like selling price, description, location, features and amenities.
Your buyers can immediately follow you with Property Pop's social media bugs and call-to-action templates.
Property Pop also comes with a location template so your buyers can easily find the home you're selling.
Realtors with zero editing knowledge can simply drag, drop and customize everything in Final Cut Pro.
Property Pop works in 4K UHD, HD, square and vertical videos.
All Property Pop templates adjust to fit regular, square and vertical videos.
For Sure!
Property Pop is chock full of customizable options. Use the published controls to change animations, colors, positions, text backgrounds and so much more.
Property Pop lets even the newest Final Cut Pro user create real estate videos that bring the house down. With Property Pop, you'll have 25 unique, animated homegrown templates. From there, you'll be able to fine-tune every aspect of your presentation. Edit animations, colors, positions, text backgrounds, starting and ending animations, and much, much more.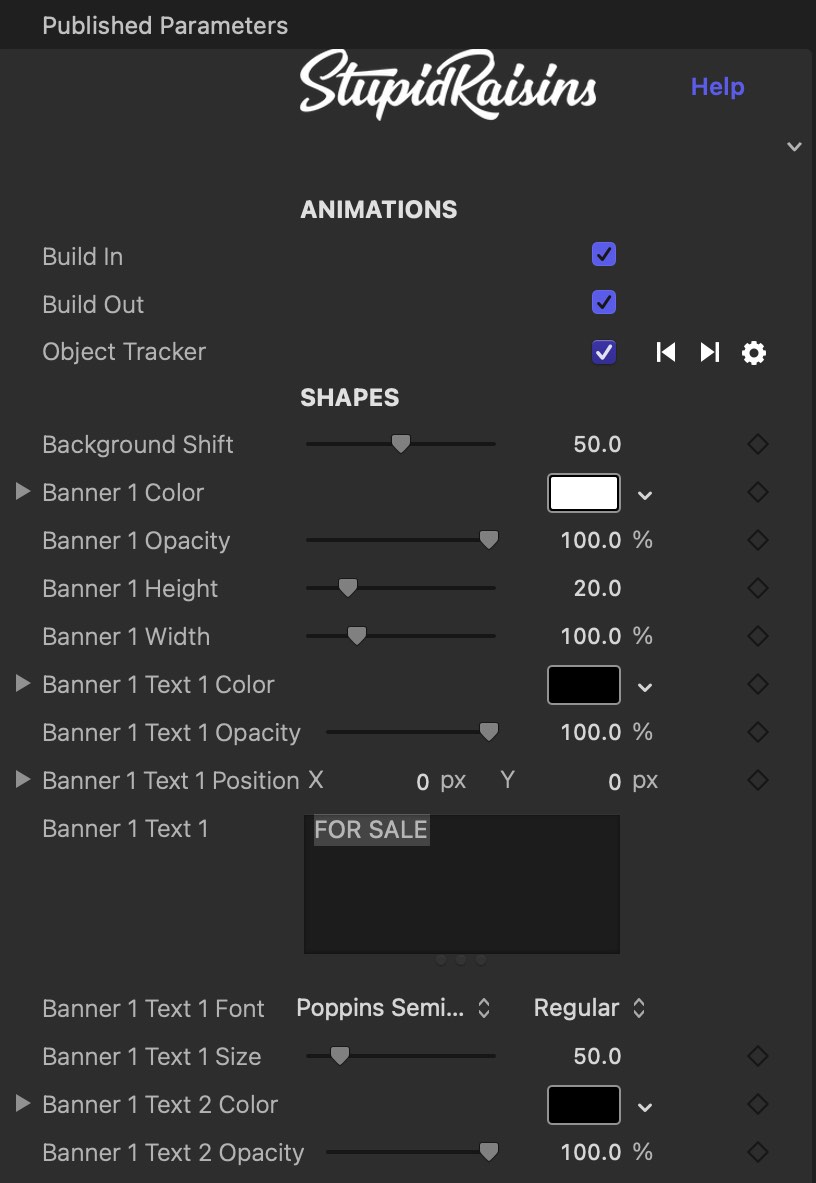 Yes!
The watermark demo version is actually the full plugin for your videos. And don't worry! If you want to buy Property Pop later, Stupid Raisins will remove those watermarks. You won't lose any work!
Try it Free
User Guide
$49