Simple Logo Pop has 30 appealing logo choices for creating powerful visual symbols that instantly connect with your audience. Pick and go logo-loco over 30 logo animation templates that you can customize and play around with.
Simple Logo Pop's on-screen controls are easy to use, drag and drop, add your logo and customize to change the look of the logo and make it your own. Animate and create labels from an array of stylish, handpicked designs for corporate symbols, merchandise, up-and-coming brands, brands that need revamping, store launches and so much more!
Simple Logo Pop works like magic in just a few clicks, is designed for 4K UHD, HD, square and vertical videos and automatically adjusts to fit regular, square and vertical videos. When it comes to logos that leave a mark in the mind of your audience, it's so simple after all, Simple Logo Pop.

Simple Logo Pop is a pack of 30 professionally designed and animated logo animations built exclusively for Final Cut Pro that are as simple to use as its name. With Simple Logo Pop, you'll create attractive logo animations to effectively communicate your business or your clients' image and branding.
With 30 logo animations, you'll have a variety of choices and styles to freshen up logos that have gone stale or are too boring to look at.
For sure! Simple Logo Pop is chock-full of customizable options. Simple Logo Pop lets even the newest Final Cut Pro user create graphically appealing logos in seconds flat.
With Simple Logo Pop, you'll start off on the right foot with one of its 30 templates. In just 3 simple steps you'll create truly fresh symbols. From there, you'll be able to fine-tune every aspect of your logos like colors, shapes, and much, much more.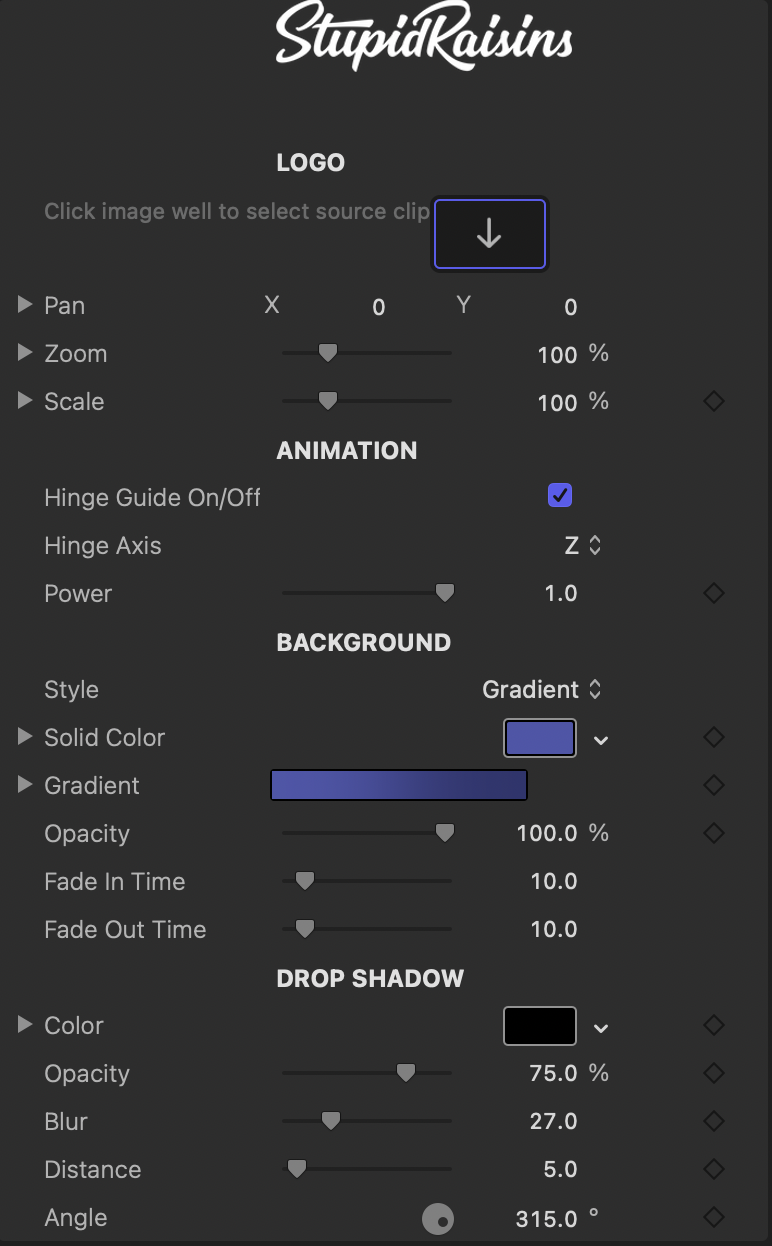 Yes!
The watermark demo version is actually the full plugin. And don't worry! If you want to buy Simple Logo Pop later, our app will remove those watermarks. You won't lose any work!
Try it Free
User Guide
$49