Third Pop is a pack of 20 (+ 3 bonus backgrounds) professionally designed and animated lower thirds perfect for introducing your video subject.
Quickly and easily add professional lower thirds to your videos; saving time and money.
Choose from 20 professionally designed and animated lower third graphics in a variety of fresh, trendy and modern styles.
You can also make your lower third stick to any part of your video with built-in motion tracking!
Third Pop is designed for 4K UHD, HD, square and vertical videos and lets you create pro videos elegantly!
All Third Pop templates automatically adjust to fit regular, square and vertical videos.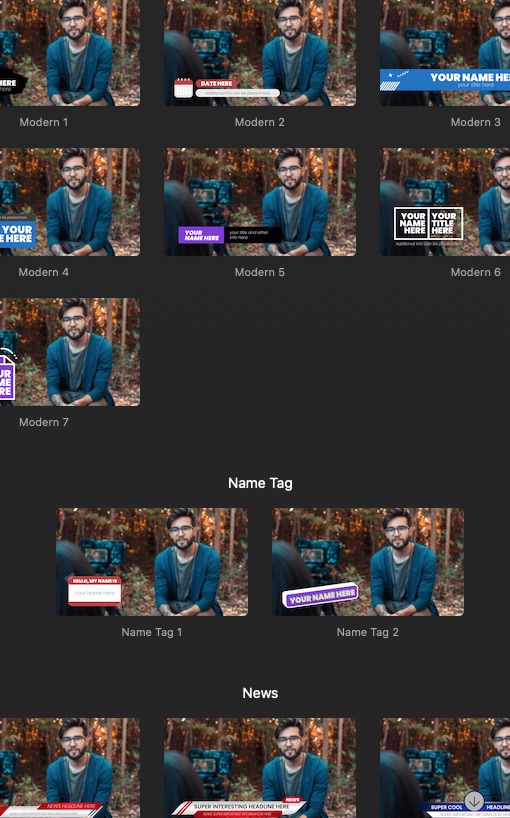 With Third Pop you can tell people watching your videos who's on screen with informative and helpful lower thirds.
With 23 different templates in 5 different styles, we've got you covered.
Third Pop also comes with a FREE built-in motion tracker (worth $100), making it dead simple for you to stick your title to any part of your video.
Increase the performance of your social media posts, impress your competition and wow your audiences with high quality and eye-catching lower third titles.
Third Pop is great for creating expert looking titles, interviews, slideshows, presentations, podcasts, news, talk shows, sports videos, tech videos and review videos.
You betcha!
Third Pop comes with 23 fresh and easy to use templates that bring your video to life through modern graphic styles and designs.
After adding your Third Pop template to your timeline, you can change position, rotation and size right on screen with easy to use controls.
Changing text, colors and timing is as easy as eating a raisin free chocolate chip cookie!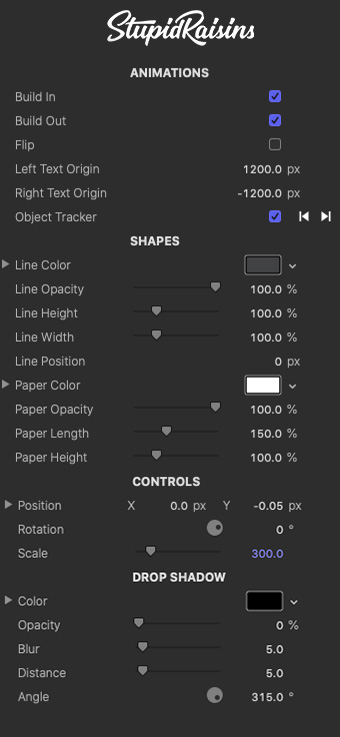 You bet it does!
You can try out all of Third Pop's easily customizable templates as well as the other features. The free demo does have a watermark but still allows you to experience the full effects of Third Pop free of cost.
And don't worry! If you're playing around with one of the titles and you decide to buy later, Stupid Raisins will automatically remove all of those watermarks, which means you won't lose any work!
Try it Free
User Guide
$49