Create off-the-charts timeline projects with Timeline Pop's comprehensive modular timelines so clean and elegant, it should cost money just to look at them.
Timeline Pop's 28 expertly designed and animated modules for Final Cut Pro creates timeline videos that are extremely watchable from start to finish.
Want the best way to present historical facts, infographics, biographies, charts, processes, schedules, events, product life cycles, research, milestones and other time-based projects? Get it with Timeline Pop.
Timeline Pop was designed with you in mind! Let your chronological projects unfold in stages to keep your clients, audience and viewers in suspense. Just add your killer video editing skills and your projects are gonna be something they'll look forward to watching.
Just don't include the activities of your spring break. You little rebel, you.
The time has come for Timeline Pop: smooth workflow and gripping presentations for periodical projects.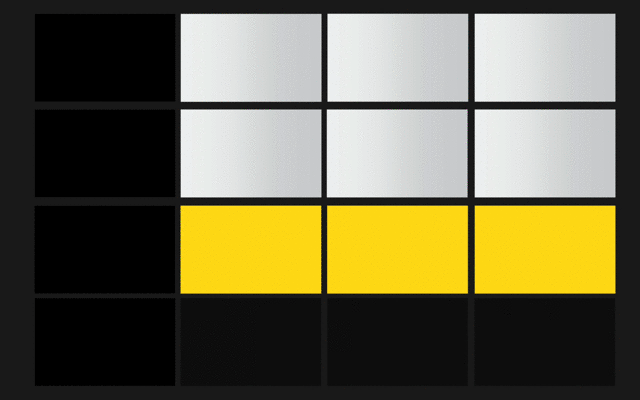 How do you feel about outline projects? It's a lot of facts, numbers and words, right? And, combining information and entertainment is a challenge; one that's probably driven a few video editors cuckoo. But not you, 'cause your timeline projects are about to break records with Timeline Pop!
Timeline Pop offers 28 modular, fully-customizable layouts designed to be a great fit for...ooh-la-la...logging the baking process of a five-tier chocolate-red velvet-black forest-funfetti-lemon cake (chef's kiss!), your daily to-do lists from sunup to sundown and yeah, even documenting the growth of fruit from seed to well, fruit!
Creating modules from scratch? Timeline Pop eliminates that. Timeline Pop lets you create cool, fun and visually-appealing outline projects in as little as 3 steps, saving you heaps of time and money! Here's lookin' at you, Mr. Agile video editor!
Timeline Pop's design was animated and tested to go as far as creativity allows. The result? Timetable modules that convey loads of useful information while also keeping your clients, audience and viewers at full attention.
Timeline Pop has everything you've come to expect with Stupid Raisins plugins: ease of use, completely customizable, professional design and animation.
Timeline Pop is designed for 4K UHD, HD, square and vertical videos and automatically adjusts to fit regular, square and vertical videos.
The usual way of documenting time is a thing of the past. The time has come for Timeline Pop!
For sure!
Timeline Pop is chock-full of customizable options: pictures, texts and colors.
Timeline Pop lets even the newest Final Cut Pro user create attention-calling itineraries and slot them perfectly in your videos. With Timeline Pop, you'll open big with one of its stunning templates - choose from 28 modular-type outlines. From there, you'll be able to fine-tune every aspect of your presentation like pictures, text, colors, starting and ending animations, and much, much more.

Yes!
The demo version is actually the full plugin and all Timeline Pop templates can be used in your presentation videos, but they'll come with a watermark.
And don't worry! If you're playing around with one of the templates and you decide to buy later, Stupid Raisins will automatically remove all of those watermarks, which means you won't lose any work!
Try it Free
User Guide
$49