Title Pop is 100 animated text presets for Final Cut Pro + 3 bonus backgrounds that work great for the quick drag-and-drop edit and unique text animations. Instantly make phenomenal, eye-popping animated text and titles with Basic, Continuous, Energetic, Glow, Highlight, Overshoot, Reveal and Subtle styles.
Title Pop is the perfect tool and a fast solution to adding professional titles and word graphics or quickly highlighting a product or service in your travel, business, promotional, social media and other videos.
Title Pop is designed for 4K UHD, HD, square and vertical videos and lets you make dope text presets in your videos in simple seconds!
If you were to create animated titles on your own, it would take hours! With Title Pop, you'll have access to 100 unique text presets and it only takes seconds!
The polished look of the animations will make your clients think you hired a professional motion graphics team. Don't worry, we'll keep that our little secret.
Title Pop comes with a FREE built-in motion tracker (worth $100) making it so easy to stick your animated title to any part of your video.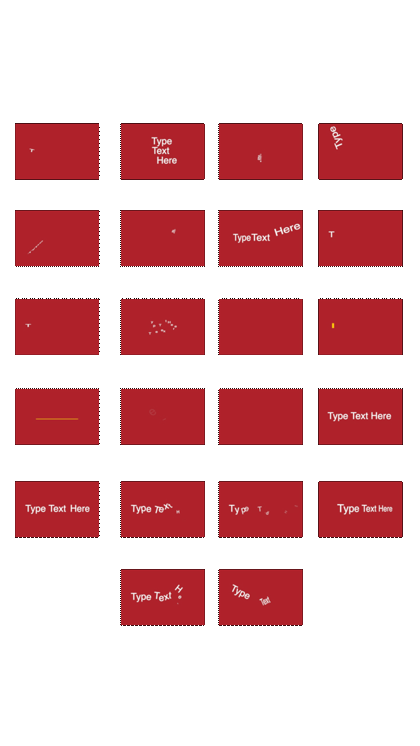 Title Pop creates a professional quality video in just a few clicks. You can use Title Pop to create an opening title, captions, lower third, callout, add meaning without boring text or lengthy voiceover, increase the performance of your social media posts, impress your competition and wow your audiences.
On top of that, Title Pop comes with built-in motion tracking software - valued at $100 but comes FREE with Title Pop - allowing you to stick your text and words to parts of your video where titles are of prime importance. Title Pop provides you with easy-to-use animated text presets that save you both time and money.
You betcha!
Title Pop comes with 100 attractive, easy-to-use text presets that bring your video to life through modern animation styles and designs. You can choose from Basic, Continuous, Energetic, Glow, Highlight, Overshoot, Reveal and Subtle styles to create incredibly clear messaging in your travel, business, work, play and videos where animated text presets play titular roles.
Once you pick the title template, add your text and customize it for your video; you can easily move, scale and rotate them on screen in Final Cut Pro to create titular perfection.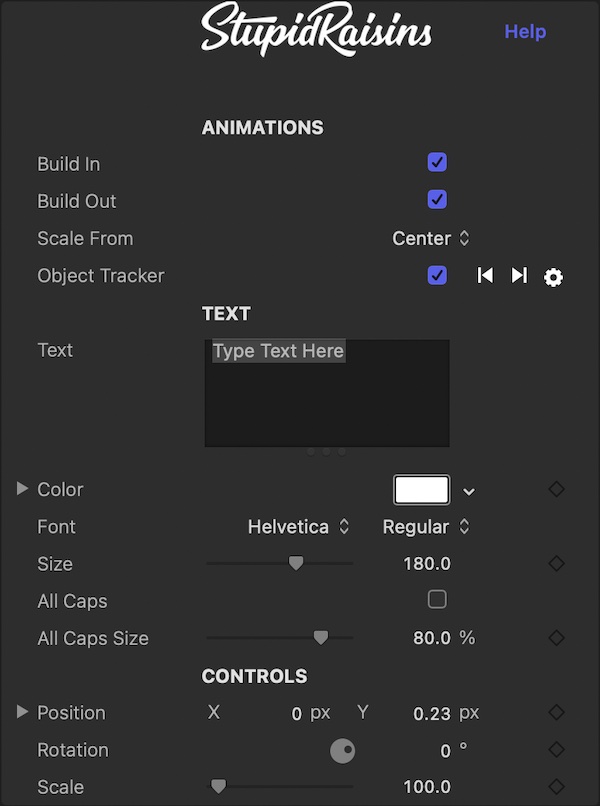 Yes! The demo version is actually the full plugin and all templates can be used in your videos, but they'll come with a watermark.
And don't worry! If you're playing around with one of the templates and you decide to buy later, Stupid Raisins will automatically remove all of those watermarks, which means you won't lose any work!
Try it Free
User Guide
$49