Top Pop is Final Cut Pro's best choice for Top 10 list style, best of, greatest hits and countdown videos.
Here are our Top 10 reasons why it's the best: 1) Because it is 2) Because it is 3) Because it is 4) Because it is 5) Because it is 6) FREE built-in motion tracker ($100 value!) 7) Because it is 8) Because it is 9) Because it is 10) Because it is
Create a Top 10 video in less time than it takes to watch a Top 10 video. Heck, that's even less time than it takes to READ a description about creating a Top 10 video.
It comes with 30 templates (titles, lower thirds, corner bugs, and transitions), 5 styles, 3 bonus backgrounds, and one "good job, son" from your dad who worked too much to notice you as a child.
Wait. Sorry, that last one was just for me.
Top Pop is so clean and fresh, your kid's bully will say, "yo mama's videos are so professional, I bet she hires her own motion graphics department!"
Lame yo mama joke, Nelson.
Why am I talking to my children's bullies? Because I'm involved in my child's life, DAD.
Top Pop is designed for 4K UHD, HD, square and vertical videos and lets you create pro videos elegantly!
All Top Pop templates automatically adjust to fit regular, square and vertical videos.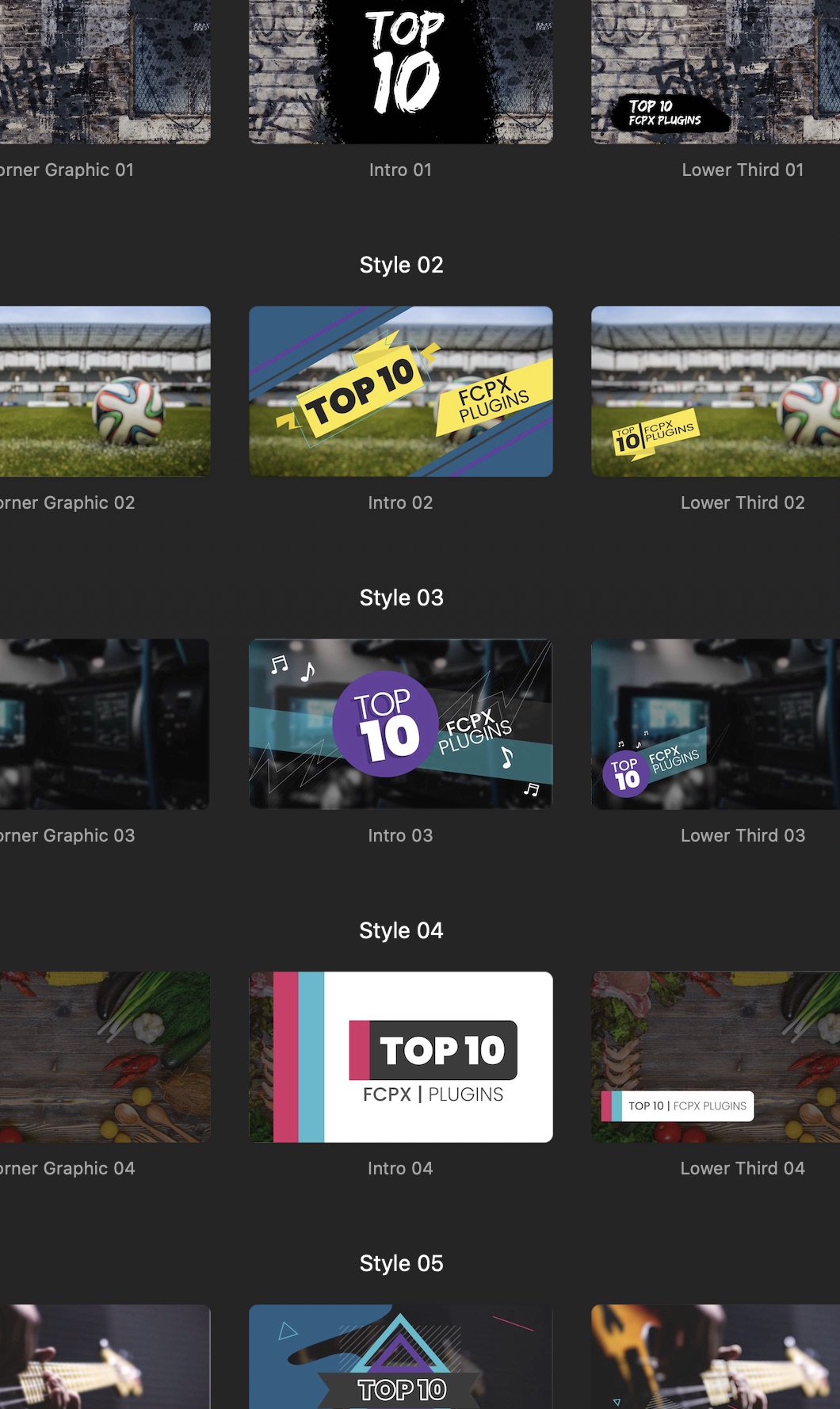 Have you ever had ten things you were just DYING to list off?
What about the burning desire to countdown?
We've all been there. With Top Pop, it has never been easier. Or more fun. Or more spiritually gratifying. Or more patriotic? Time will tell.
Top Pop has a fresh, trendy, and modern look to appeal to all of your unspoiled, up-to-date contemporaries.
You can stick a countdown or Top 10 list ANYWHERE in your video. And with the FREE $100-value motion tracker, you're not only making it easy on yourself to make beautiful videos, you're making it easy to be a beautiful human being.
(pause for applause)
So, if you want to be the coolest parent in the neighborhood, or just want to make super simple, and incredibly professional countdown and Top 10 videos, buy Top Pop today.
*no real children or bullies were harmed in the making of this plugin*
For sure! Top Pop is chock-full of customizable options. Top Pop lets even the newest Final Cut Pro user create gorgeous and modern top 10 lists in seconds flat.
With Top Pop, you'll start off on the right foot with one of its stunning templates - choose from 30 titles, lower thirds, corner bugs, transitions and 3 backgrounds.
From there, you'll be able to fine-tune every aspect of your list like text, color, font, font size, shapes, starting and ending animations, and much, much more.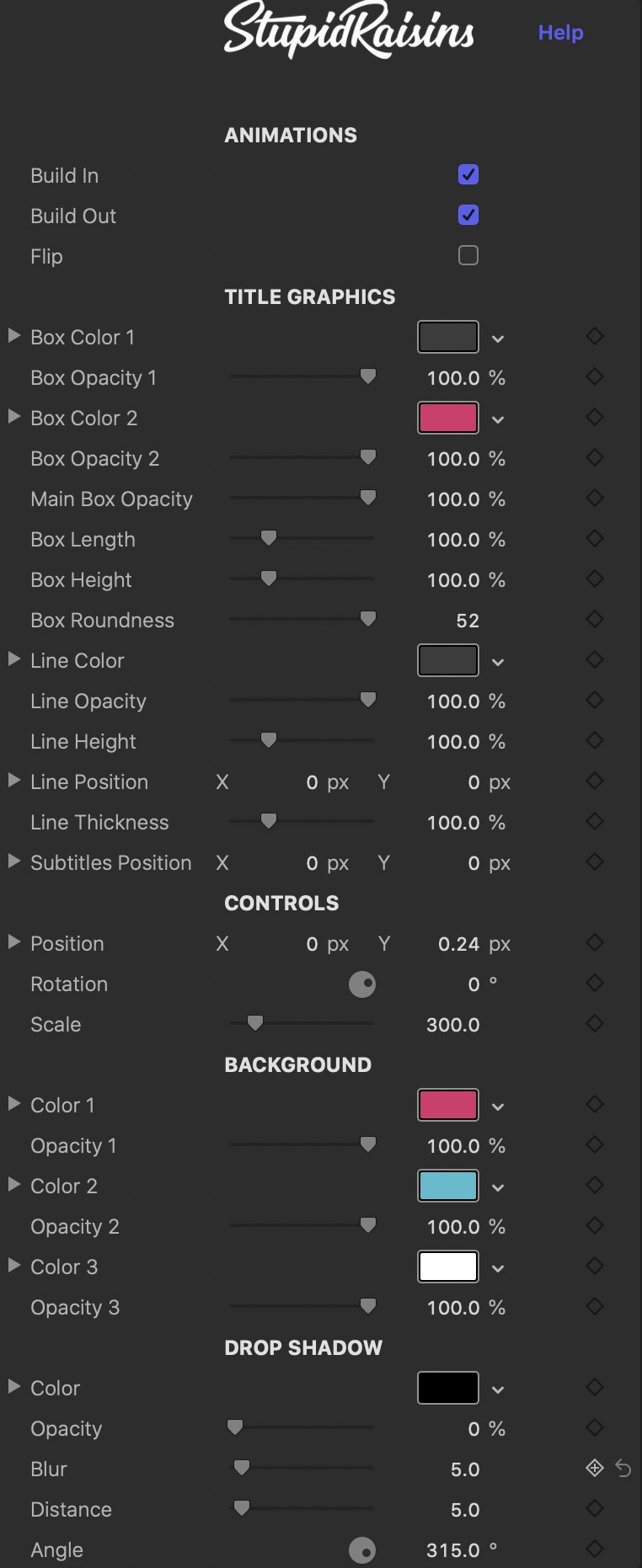 Yes!
The demo version is actually the full plugin and all Top Pop templates can be used in your videos, but they'll come with a watermark.
And don't worry! If you're playing around with one of the templates and you decide to buy later, Stupid Raisins will automatically remove all of those watermarks, which means you won't lose any work!
Try it Free
User Guide
$49