Vlog more, edit less!
Vloggers, reach your channel's full potential with Vlog Pop for Final Cut Pro.
With Vlog Pop's all-in-one unique set of tools, you'll avoid making amateur-looking videos, produce quality vlogs and focus on having loads of fun while filming.
Make inspiring and relatable friends and family vlogs that stand out and thrive in the vlogging world.
Give your couples vlog a cutie theme for that sweet, romantic vibe or match your bohemian-style vlog with a cozy hipster feel.
Instantly build your personal brand with ease, give your comedy vlogs the energy they need to keep your viewers in stitches and make exciting and breath-taking travel vlogs.
Upload timely transformational nutrition and fitness vlogs and prevent vlogging burnout with time-saving tools that make editing easy and simple.
Switch to Vlog Pop so your vlogs look fresh as the day they were made!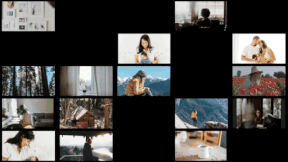 Vlog Pop is vlogging made easy with 23 Final Cut Pro vlog-themed titles, effects and tools tailored for vlogging on YouTube.
Quickly edit your vlogs with pro-looking motion graphics for engaging vlogs that pull people in.
You'll never miss a scheduled vlog with the quick and easy drag-drop-customization feature.
Improve your vlog's production with carefully selected "Hello, it's me!" openers, call-to-actions for growing your audience, endscreens promoting your socials and videos, and so much more.
Vlog Pop's pro-looking motion graphics are automatic fit for 4K UHD, HD, square and vertical videos.
For sure!
Vlog Pop is chock full of customizable options. Use the published controls to change animations, colors, positions, text, backgrounds and so much more.
Vlog Pop lets even the newest Final Cut Pro user create visually arresting blogs as often as they need to.
With Vlog Pop, you'll have 23 Final Cut Pro vlog-themed motion graphics that get viewers liking, sharing and subscribing. From there, you'll be able to fine-tune every aspect of your vlog.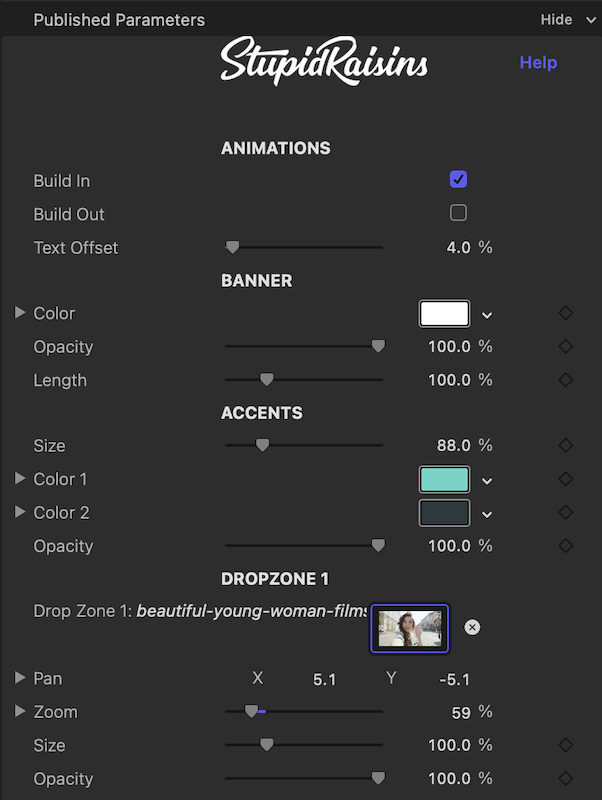 Yes!
The watermark demo version is actually the full plugin. And don't worry! If you want to buy Vlog Pop later, the Stupid Rainins app will remove those watermarks. You won't lose any work!
Try it Free
User Guide
$49