Word up! These animated text presets will leave you spellbound (wink!) with over 100 animated templates and versatile customizations.
Delight your text-loving soul with Pep Pop's 13 styles. So, What Can You Do With Pep Pop? Oh, just fresh, modern, trendy, hash-tag-worthy, eye-popping, riveting word-for-word animated text, titles, and so much more! And, that's saying a lot!
Pep Pop is a pack of 101 professional and high-quality animated text presets built exclusively for Final Cut Pro. Pep Pop is animated text so trippy, you only need to change the words, fonts, colors and then you're good to go. It's a virtual dream team of text presets from A to Z just bursting with life!
Pep Pop is a collection of over 100 professional and high-quality animated text presets that are trendy, up-to-date, easy to use and exclusively packaged for Final Cut Pro.
With Pep Pop, your Final Cut Pro videos won't sputter and stutter their way into communication perfection because we folks at Stupid Raisins did all the hard work for you. Your work will be so light and easy until you reach your final cut. Srsly, this is how much we heart you beyond words.
Pep Pop's animated text presets fit every mood, vibe and drive your production value to A-PLUS professionality--(now, there's a word).
With Pep Pop as your go-to and top-of-mind text animation templates, you'll produce amazing results that will definitely impress clients and make your work stand out memorably.
Save time: it's fast and only takes 3 easy steps: Drag and Drop, Add Your Text and Customize. All Done!
Pep Pop has over 100 text animations to choose from saving you a ton of time searching for the perfect text with each template costing less than a dollar.
Pep Pop text animations drive your distinct message across your music, travel, real estate, wedding, product intro, commercial, interviews, cooking, fitness, YouTube videos and so much more!
Pep Pop works with all video sizes (4K UHD, HD, square and vertical videos) and adjusts automatically to fit regular, square and vertical videos.
For sure! Pep Pop is chock-full of customizable options. Pep Pop lets even the newest Final Cut Pro user create gorgeous animated texts in seconds flat.
With Pep Pop, you'll start off on the right foot with one of its 100 animated text presets. From there, you'll be able to fine-tune every aspect of your template like size, colors, text, rotation, alignment, starting and ending animations, and much, much more.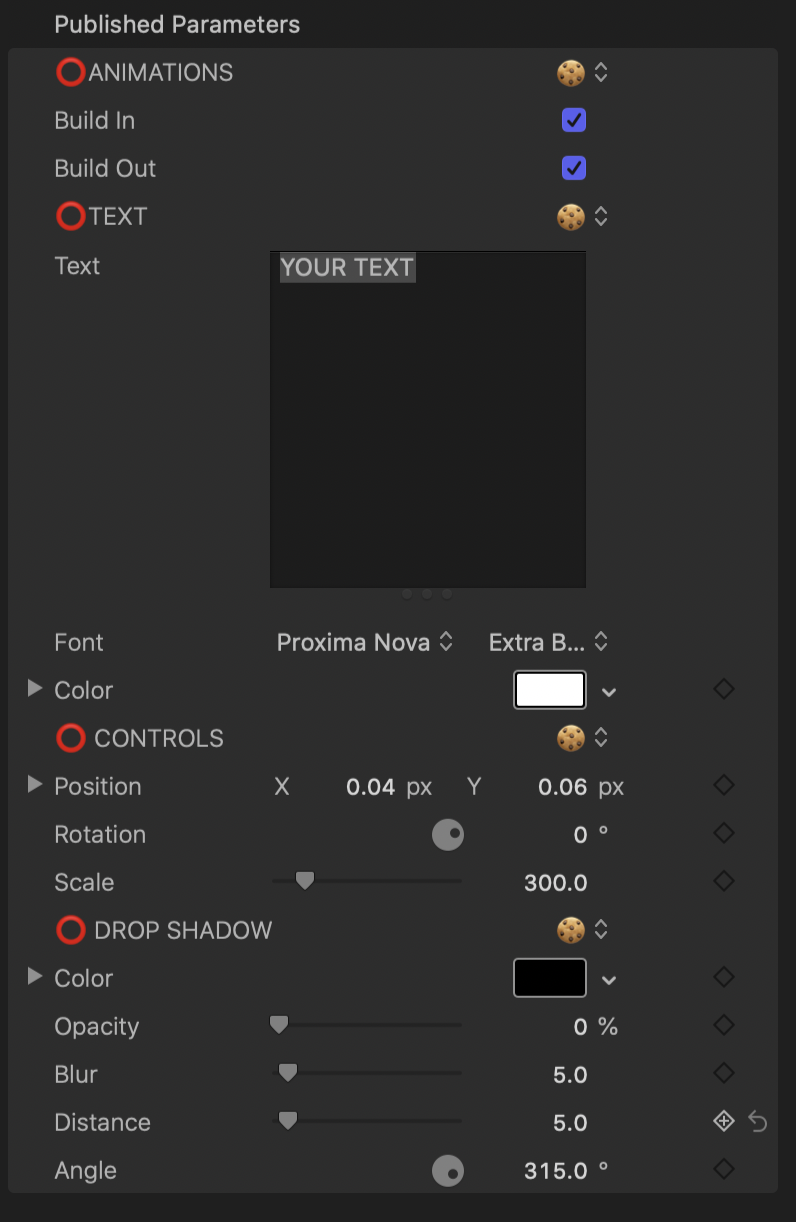 Yes!
The watermark demo version is actually the full plugin. And don't worry! If you want to buy Pep Pop later, the Stupid Raisins app will remove those watermarks. You won't lose any work!
Try it Free
User Guide
$49