Type Pop is the answer to your video's boring prayers.
With a pack of 13 typographic templates—professionally designed—to help you create video with a consistent vibe and look, your content will make even your Grandma say, "that ish is lit fam!" (Grandma not included)
It comes with 10 module titles, 3 backgrounds, 1 lower third, 1 main title, and a 1 transition. It's like the swiss army knife of Batman's utility belt of Mary Poppins' magic bag. It's got a lot. You get it.
Each drag and drop template is completely customizable to match your branding and feel. Just drag your wallet out your pocket and drop a few bucks for this priceless tool.
There hasn't been a tool this priceless since Vanilla Ice.
Type Pop is designed for 4K UHD, HD, square and vertical videos and lets you create pro videos elegantly!
All Type Pop templates automatically adjust to fit regular, square and vertical videos.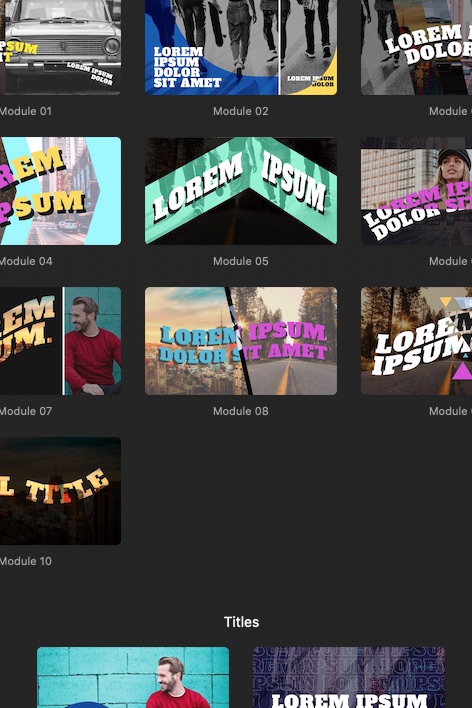 With Type Pop, communicating your video's message or theme is as easy as it is for the people who don't use Type Pop to mess up theirs.
Catch more eyeballs on social media like those of your ex-girlfriend, be the envy of your ex-girlfriend's new boyfriend, and engage your viewers with professional-quality and hyper-engaging video templates like you never could with your ex-girlfriend.
Katrina, if you're reading this, I still love you.
Type Pop is perfect for creating professional-grade videos for business presentations, slideshows, promotions, travel video, or any piece of content kids like these days.
Dogs? Are dogs still a thing?
So, if you want to be your grandma's favorite offspring and create killer videos, grab Type Pop now.
(Grandma still not included)
For sure! Type Pop is chock-full of customizable options. Type Pop lets even the newest Final Cut Pro user create gorgeous and modern titles in seconds flat.
With Type Pop, you'll start off on the right foot with one of its 13 stunning templates - choose from 10 different modules, 2 titles, a transition and 3 backgrounds. From there, you'll be able to fine-tune every aspect of your title like text, color, font, font size, shapes, starting and ending animations, and much, much more.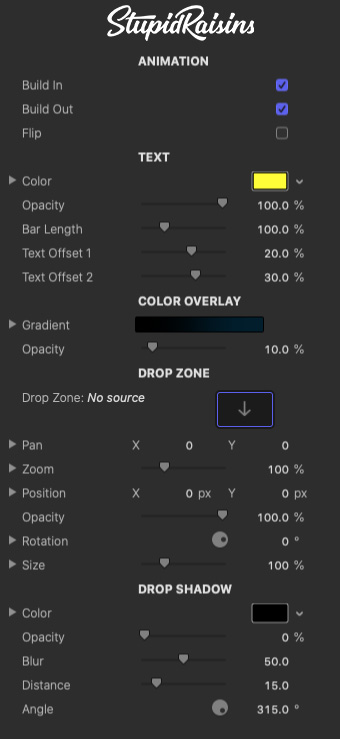 Yes! The demo version is actually the full plugin and all 13 templates can be used in your videos, but they'll come with a watermark.
And don't worry! If you're playing around with one of the templates and you decide to buy later, Stupid Raisins will automatically remove all of those watermarks, which means you won't lose any work!
Try it Free
User Guide
$49