Come in. The water's fine! Water Pop is 62 water-inspired titles, logo animations and transitions for Final Cut Pro guaranteed to get your video juices flowing.
With 12 different handmade styles, it's perfect
You don't have to be Steven Spielberg on the set of Jaws to make a splash in your next video project. Create stunning titles, animated logos and smooth transitions without jumping the shark.
Get that next level look with auto-animating logo, title and transition presets built exclusively for Final Cut Pro.
Water Pop is the perfect tool for everyone out there looking for a fast and simple way to add liquid and water inspired text, icons and transformations to any video without wasting precious hours and dollars.
Water Pop is designed for 4K UHD, HD, square and vertical videos and lets you create mouth-watering motion graphics faster than greased lightning!
All Water Pop templates automatically adjust to fit regular, square and vertical videos.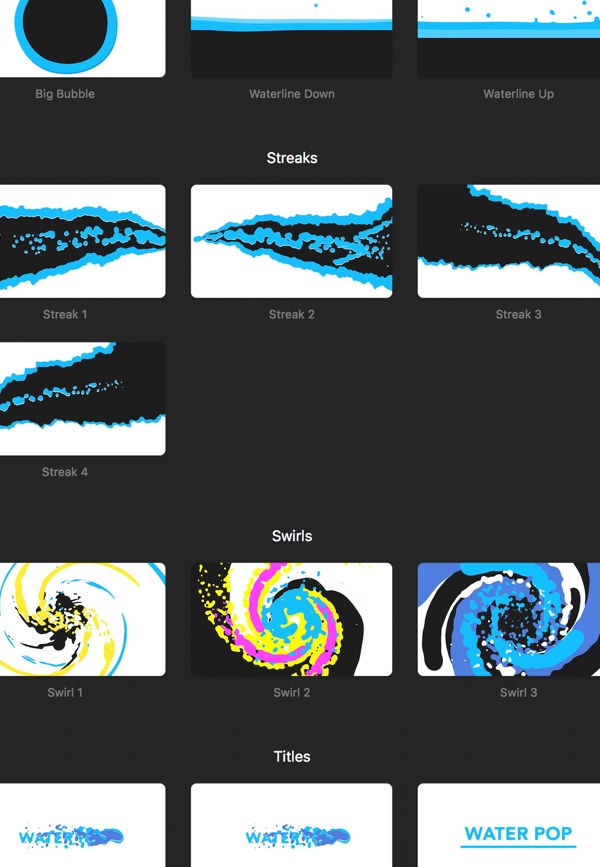 With Water Pop you won't be a fish out of water because you can quickly and easily add professional titles, animated logos and transitions to your video project.
Water Pop will give your projects a cream of the crop look in just a few clicks. Make your videos more engaging and stand out with eye-catching and professional animated text, transitional and logo templates.
Amp up your production value and make your vids look more enticing with professionally designed and animated templates.
Water Pop's templates can be used in a variety of video types from business, product, commercials, documentaries, website, travel, sports, wedding, cooking, real estate, music videos and just about anything else!
For sure! Water Pop is overflowing with customizable options. Water Pop lets even the newest Final Cut Pro user create gorgeous titles & transitions in seconds flat.
With Water Pop, you'll salivate all over its 62 mouth-watering templates - choose from 12 different styles. From there, you'll be able to fine-tune every aspect of your title, logo reveal and transition like font, font size, colors, shapes, alignment, starting and ending animations, and much, much more.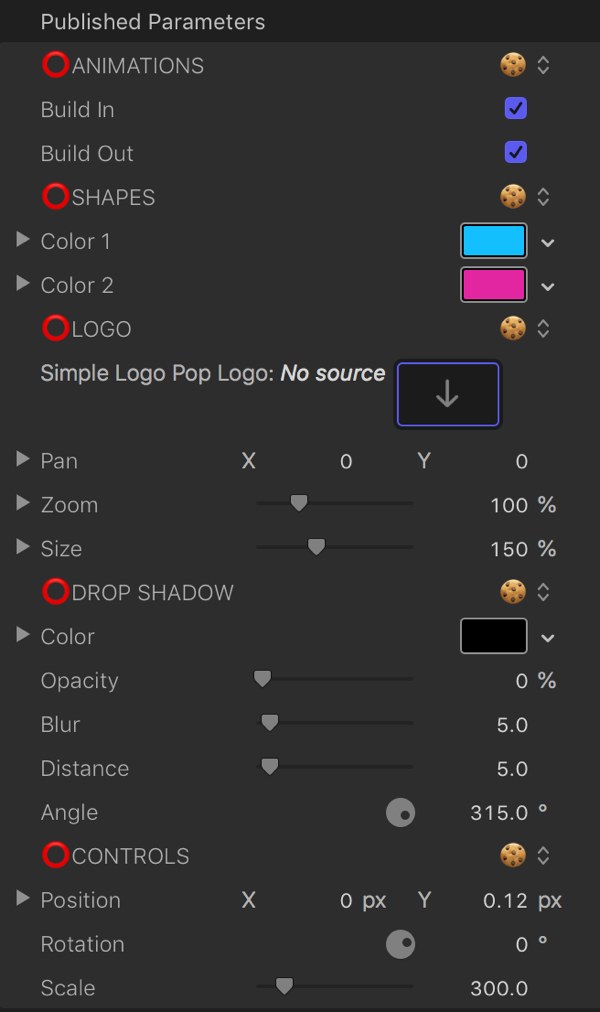 Yes and it isn't watered down! The demo version is actually the full plugin and all 62 templates can be used in your videos, but they'll come with a watermark.
And don't worry! If you're playing around with one of the templates and you decide to buy later, Stupid Raisins will automatically remove all of those watermarks, which means you won't lose any work!
Try it Free
User Guide
$59