Shape Pop is distributed through the free Stupid Raisins engine. After you've installed Stupid Raisins (4.0.5 or later) you'll have a demo to play with and you can buy securely from Final Cut Pro X.
Just download and install Stupid Raisins, restart Final Cut and you'll have Shape Pop at your fingertips.
You can find Shape Pop under Transitions and category name Stupid Raisins Shape Pop. To use Shape Pop just drag and drop the transition between two video clips.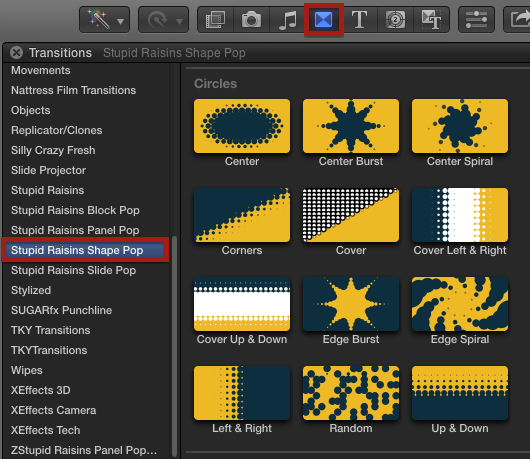 Try it Free
User Guide
$49